Google Delays Suspension of Third Party Cookies till 2023
Reading Time:
3
minutes
After months of deliberation, Google has finally decided to delay the ban of third party cookies by another year so the search engine would continue to support cookies till 2023. Previously, Google announced that it would phase out third party cookies by January 2022.
Being the sole company that dominates multiple industries including search, ads, and browsers, it has been difficult for Google to pan out the decision as it would be a drastic change for most. Many of Google's competitors, including Apple, Microsoft and Mozilla, have already blocked them.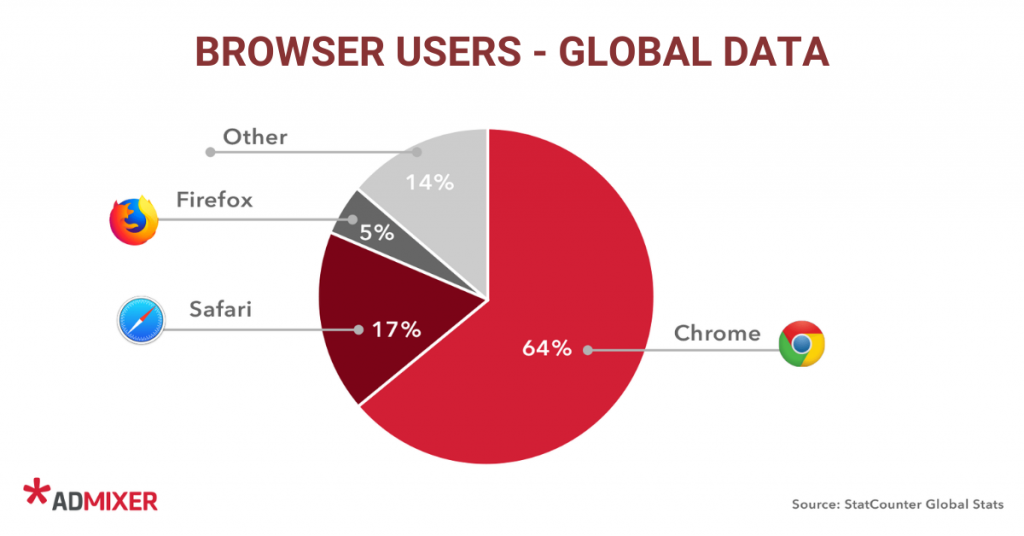 WHO WILL BE AFFECTED?
The long-promised move was delayed after realizing that the business models of web publishers which support freely available content will be jeopardized. Demographic and preferential targeting in advertising strategies like programmatic CTV advertising would not be effective enough as first party data won't be sufficient to execute the audience targeting precisely.
Phasing out third party cookies would not only lead to the decline of the advertising industry but would also affect Google's business model since it relies on third party cookies itself in the digital marketing ecosystem.
WHAT LED TO A DELAY IN THE BAN OF THIRD PARTY COOKIES?
The past few months, everyone has been gearing up to prepare for a cookie-less world because of the "cookiepocalypse" due to privacy concerns. Third party cookies are how many ad companies and data brokers track you across the internet. They can see which sites you go to and use that to build a profile of you and your interests — which is then used to target ads to you.
Due to these privacy breaches, publishers have been switching to Federated Learning of Cohorts (FLoC) to target their customers. FLoC proposes a new way for businesses to reach people with relevant content and ads by clustering large groups of people with similar interests. This approach effectively hides individuals "in the crowd" and uses on-device processing to keep a person's web history private on the browser.
Vinay Goel, privacy engineering director for Google's Chrome browser, said:
"While there's considerable progress with this initiative, it's become clear that more time is needed across the ecosystem to get this right."
As Google claims that FLoC has shown considerable progress, the cookie-alternative isn't fully ready yet. It's difficult to transition to new alternatives from third party cookies while also maintaining the privacy of users intact as cookies have been the backbone of the ad-tech industry from the very beginning. Thus, more time is needed to discover and build on the substitutes.
PRIVACY-FIRST FUTURE AFTER DEMISE OF THIRD PARTY COOKIES
Technology advancements such as FLoC, along with similar promising efforts in areas like measurement, fraud protection and anti-fingerprinting, are the future of web advertising — and the Privacy Sandbox will power our web products in a post-third-party cookie world.
FLoC would be based on interest-based advertising and has been found to be the best replacement of the third party cookies so far. To build a privacy-first future and a cookieless world, it is necessary that such alternatives do not promote alternate approach of user-tracking and coveted practices like fingerprinting.
Google was pretty pumped about FloC, but it wasn't exactly popular with privacy experts, ad tech companies, or regulators. The United Kingdom and the European Union are investigating if it violates their antitrust laws.
FINAL THOUGHTS
As we move forward in 2021, more progress would be made in the Privacy Sandbox, including more opportunities to test these new technologies in campaigns of web publishers. As for what will replace those cookies, that's still an open question. FLoC is one of apparently many options Google is considering, saying that there are more than 30 proposals in the works and four of them are being trialed. Google's Privacy Sandbox will decide the future of the ad-tech industry in the coming years!