CTV Advertising: Overview, Benefits, Best Practices, and How to Get Started
Reading Time:
4
minutes
A lot of big companies like Foodpanda have been recently exploring the digital advertising world and have partnered with video advertising platforms like VDO.AI to run their CTV advertising campaigns.
The campaign of Foodpanda was able to bag 9x Impressions and a 70% completion rate leading to more traffic and engagement on the company's ads. The upcoming CTV technology is taking over in digital advertising and bringing the best results ever to advertisers.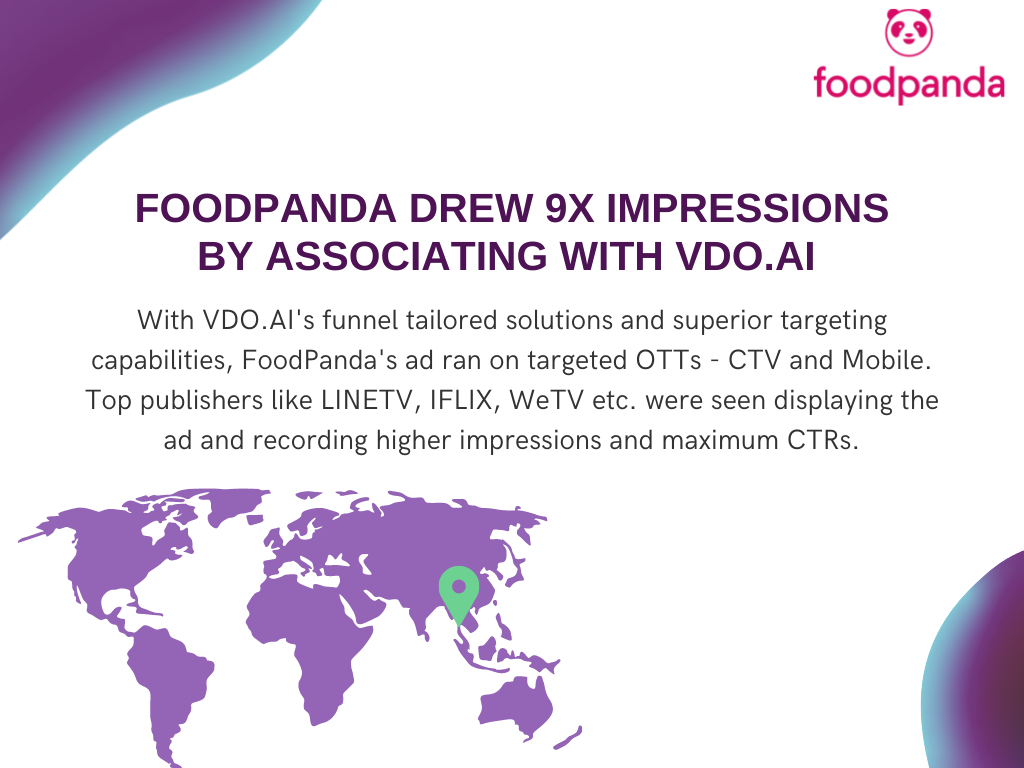 What are CTV ads?
Connected TV (CTV) is digital advertising on any TV that can be connected to the internet and access video streaming content beyond what is accessible via the normal offering from a cable provider. CTV includes ads bought programmatically and shown on consoles, computer/mobile streaming, gaming devices, over-the-top (OTT), or Smart TVs.
With CTV advertising, you can focus on your target audience by using algorithms and behavioral data. This leads to customization on the basis of demographic and behavioral features while the ads are displayed to one specific user at a time. You can determine which audience is interested in the product by the show they are watching, their age, gender, etc.
Benefits of CTV Advertising:
While there are a plethora of benefits of insightful CTV advertising, below are some of the reasons that might make you switch to CTV ads –
The completion rate of CTV ads is around 95% with an effective rate that is 67% higher than traditional TV ads. This benefits in landing more engagement and traffic to your ads.
For any marketer, reaching the right audience can be a hassle but through CTV technology, different strategies can be blended to customise to focus on behavioural targeting and focusing on the right audience.
CTV ads can't be skipped and the frequency of commercial ads is also slighter than traditional TV ads which makes it easy for the audience to focus on the ads, leading to more engagement.
Programmatic CTV technology fetches you a highly engaged audience which reduces the impression waste, if compared to terrestrial TV ads.
CTV gives you the opportunity to explore different ad formats and CTAs and figure out which one drives the maximum engagement.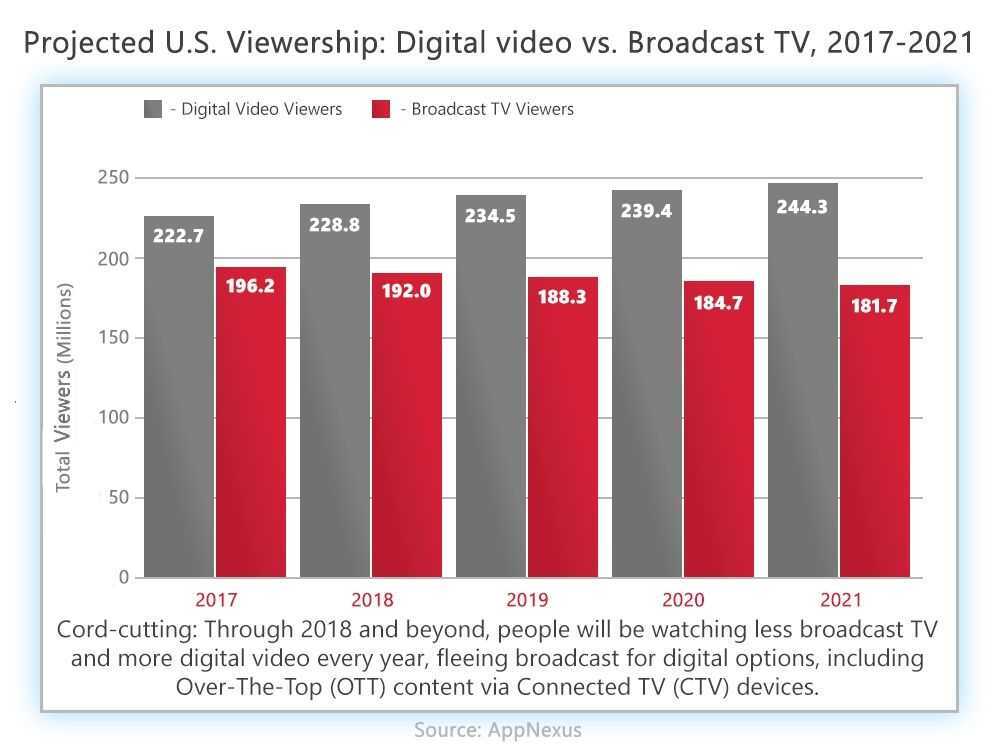 Types of CTV Advertising
The choice and types of CTV ads differ according to the goal that is being held on. VDO.AI leveraged In-Stream CTV ads and Interactive Pre-Roll ads for Foodpanda's goal of building 'brand awareness'. However, it is vital to know what the various types of CTV ads are and how marketers can mould these to their benefit.

In-stream video ads: Such ads are really short from around 15- to 30-second long that play before or during the program. These are cost-effective and can be reused from your existing television ads for connected TV.
Interactive Pre-Roll ads: These are like in-stream video ads, except they allow the viewer to click through to a landing page and increase engagement and CTAs.
Home Screen Placement ads: These are stagnant ads that sit on the home screen. Such ads are usually a short video or image and can feature a call to action like 'learn more'.
How to get started with connected TV ads?
CTV advertising allows brands to reach their audience on smart TVs and OTT devices. Just like traditional TV advertising, CTV advertising also requires marketing objectives and a proper plan of action.
To get started with CTV advertising after planning, one needs to define their target audience and break it down into different segments broadly on the basis of demographics, purchasing behaviour and interests. This would clearly define the kind of people you would be targeting and make it easier to analyse the metrics.
After defining your audience, focus on deciding what ad inventory would you go ahead with. You can choose to run your ads on CTV streams or choose a network to run your ads on OTT and smart TVs. You also need to focus on an engaging ad creative that would catch the audience's eye.
It's very important to keep a check on your metrics, set some performance goals and analyze them later to understand what engages your audience and what doesn't. After setting benchmarks, you need the right technology to make your ad creatives visible to your audience.
To help you carve the CTV strategy and execute the same without any hassle, ad networks and facilitators like VDO.AI can assist you in the same. Foodpanda with their creative ad reached out to the VDO.AI team to achieve their goal of brand awareness, leveraging CTV Ads.
Here's what, Thiri Myint, Marketing Director at Foodpanda, Thailand, said, "Using CTV/OTT campaigns, we were able to gain the benefits of traditional TV combined with analytics, and VDO.AI was integral in our step towards amplifying our reach."
Final Takeaways
CTV technology is an upcoming advertising technology and is benefiting a lot of big companies like Foodpanda to get incremental impressions on their ads. The CTV campaigns run by video advertising platforms like VDO.AI focus on targeting the right audience by combining their exclusive audience segments with multiple 1P and 3P data sources including behavioural, contextual, geographic, demographic and the advertiser's CRM datasets to help them discover their right consumers at the right place. CTV makes analysis of metrics like viewability rate, impressions etc, easier as well, while aiding the company reach a larger target audience. OTT and CTV are here to stay to become the future of advertising!