6 Website Optimization Tips For Publishers To Increase Revenue
Reading Time:
3
minutes
Digital Publishers are constantly looking for methods to increase their website revenue. While most of them believe that driving more website visitors is the only way to generate the most revenue out of their websites, there are other factors at play as well. Website Optimization is a concept well-known but often underestimated. Not optimizing their website is the reason why the majority of publishers are losing out on revenue. To maximize the revenue earning potential of their website and get the most out of their website's traffic, publishers need to indulge in various website optimization methods.
Here are 6 simple tips to get more traffic and boost website revenue.
1. Update High-Traffic Content
Looking for blog posts or web pages that bring the most traffic to the website and updating those content pieces can make a huge difference when it comes to ranking higher in SERPs. The blog posts that are already performing well will have a higher chance of getting more traffic if updated continuously. Besides increasing the overall search authority, this practice can also help win the war for consumer attention.
2. Prioritize Seasonal Content
Leverage data to identify keywords or content associated with the rise in search volume during a specific season. With the help of Google Analytics, find relevant stats for the pages with higher traffic and focus on creating similar content for this year as well. Seasonal content is important to consider since it resonates more with the visitors while making the publishers earn more search traffic.
3. Make Use of Geo-Targeting
Publishers getting niche traffic from certain geo locations can largely benefit from geo-targeting. When geo-targeting is enabled, the ads only appear to users from specified locations and since these ads are more relevant and personalized to people from the targeted locations, they tend to get higher engagement. This greatly improves ad performance and generates high CTR and conversions, in turn, increasing ad revenue for publishers.
4. Use Ad Formats with High Viewability
Ad formats play a key role in determining how a user interacts with the ad. With the increasing focus on viewability rather than impressions, it has become imperative to choose ad formats that trigger the attention of users and make them interested enough to click on the ad and likely convert. Using non-intrusive video ad formats maximizes user interaction and delivers improved results in terms of engagement and CTR.
5. Optimize Website for Mobile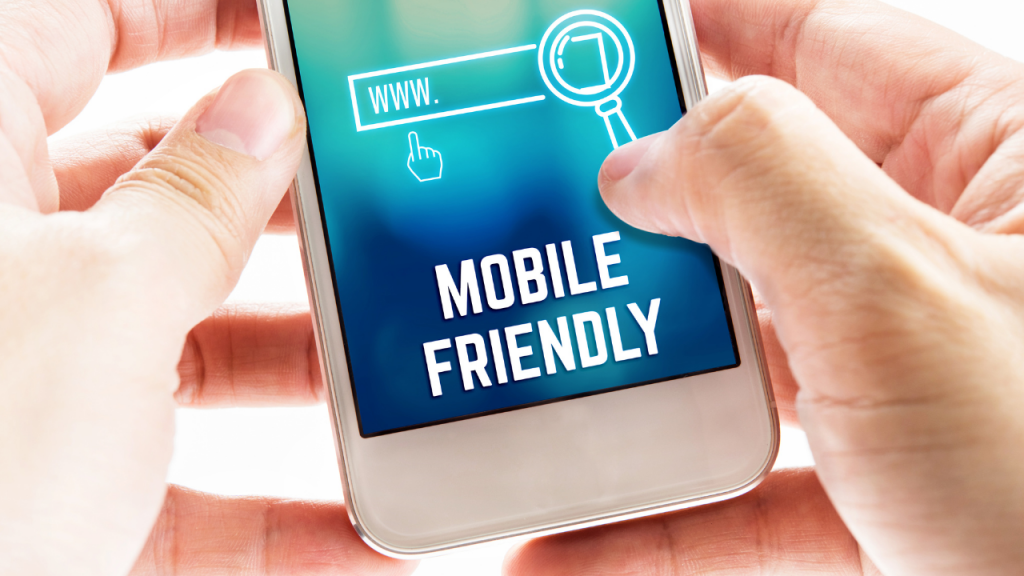 The number of smartphone users worldwide is forecasted to exceed 1.5 billion users in 2040! So it is definitely worth it to make the website mobile-friendly. Making the website responsive, avoiding flash, compressing images, and changing button sizes to make them work on mobile devices are a few ways to help publishers optimize their website for mobile. This will make the content more effective and shareable, thus reaching a wider audience and increasing page views.
6. Take User Experience Into Account
Bombarding visitors with irrelevant ads is likely to interrupt their viewing experience, giving rise to the usage of ad blockers. It's important to take the interest of your users into consideration when delivering ads. Using data and analytics to better understand your audience will help in serving ads that resonate with their needs. Understanding user preferences is the key to growing ad revenue without annoying the visitors, while also helping publishers create a smooth user experience and gain loyal visitors.
Conclusion
A little planning and continuous optimization go a long way in maximizing website revenue. It's recommended to stay up to date with the latest trends and constantly look for changes in audience behavior and preferences to adapt accordingly. Keep in mind that making frequent changes can also negatively affect user experience so it's necessary to strike a balance here. This will ensure that the users are satisfied with the content and ads they are being served, thus bringing in higher engagement and CTR.
VDO.AI offers engagement-driven video ad solutions to help publishers maximize the potential of their websites and drive significant ad revenue. The impactful video ad formats deliver a stellar user experience and generate more pageviews while increasing time on site. VDO.AI leaves no stone unturned to engage users with meaningful ad experiences.
Reach us here to drive user engagement and incremental ad revenue.