Webinar | Unlock The Secrets Of Higher Ad Revenue
Reading Time:
4
minutes
Whether you are in the early stages of developing your publishing business or have successfully grown your ad revenue to significant heights – at one point or another you will most likely experience growing pains. Because, sooner or later, the previous surge of ad revenue will hit a plateau. As a result, it will be challenging to develop the next breakthrough and unlock greater revenues.
Agenda
For most people, the dream is to build a website, have people visit in flocks, and then earn ad revenue as you get a good night's sleep. While it is a fairly common dream, for most people it is an unrealistic one.
About a decade ago, things were simpler for those running display ads on their websites to monetize their traffic. The only ad revenue that people cared about was Google AdSense. All you needed was to enter AdSense codes onto your page and earn passive income from your traffic. But times have certainly changed and the display-ad industry has become drastically competitive.
The approach of monetizing your website with a few display ads doesn't work anymore. You need to go beyond setting up a few ad units on your webpages to achieve fulfilling outcomes.
In this webinar, Amit Qazi, Lead Programmatic & Ad-Operations at Zee Entertainment, shared his expertise on unlocking the secrets of generating higher ad revenues. In order to thrive in a dynamic industry, you need to implement the latest ad optimization techniques to not only yield better results but also improve user experience. Moreover, it will reduce the negative impact of banner blindness and improve impressions.
Webinar Recap
The session began with Amit talking about how times have taken a sudden shift ever since the pandemic hit the world. He then began the discussion on the ultimate agenda of this webinar, i.e. the various ad optimization techniques that publishers can adopt for better ad performance and higher revenue.
As a publisher, the bottom line is to achieve the highest yield in return for your ad impressions. Small publishers have the luxury of testing and scaling different ad layouts. However, when you are a premium publisher, yield management and ad optimization can become cumbersome.
The key is to keep user engagement metrics, such as bounce rate, average time on site, etc intact. Keeping your users engaged is the best way to go when monetizing your website.
Up next, Amit shed some light on what publishers can do to improve UX while aiming for higher ad revenue. The main challenge lies in finding a good ad network that has a minimal discrepancy, good CPMs, decent fill rates, and avoids the infinite loop. Moreover, offering non-standard ad sizes, such as slider ads are perfectly fine, mainly because they do not hinder the user experience.
Effect Of COVID-19
The session would not be complete without discussing in-depth about the unintended consequences of COVID-19 on the advertising industry. The pandemic has put a brutal halt to the advertising investments. Affecting some more than others, each industry is dealing with its own unique set of challenges during this crisis. Excluding public service media, the entire media ecosystem is dependent on ad revenue.
75% of brands have reduced their ad investments in April 2020. Moreover, agencies have lost 54%-91% of their billings. Overall, the impact of this crisis will result in a 30% decrease in ad investments by the year-end.
Being an operations expert, Amit shared some insightful methods that can reduce the impact of this pandemic such as reducing the prices of CPM, improving SEO to get a chance of ranking in search engine results, etc.
Questions From Attendees
The next section of the webinar included the questions put up for Amit by the attendees. Amit revealed the answers to subjects like
the expectation vs reality of header bidding
how Ad refresh is helping publishers
advice to new publishers
when should the DFP passback tag be ideally used
thoughts on Google Same Site Cookie update, and many more insightful things.
In Closing
Bringing the session to a close, Amit brought on some sense of optimism when he mentioned that there are many brands that are acting as new investors during the past three months. Given a shift of pace in our lifestyle, the level of media consumption has increased indefinitely. As a result, many brands that were not into ad investments prior to COVID-19, are now coming forward with the same. Sectors like the medical industry, online education, daily essentials, etc have experienced significant growth.
A detailed version of this discussion can be heard straight from Amit in the webinar recording here.
About The Speaker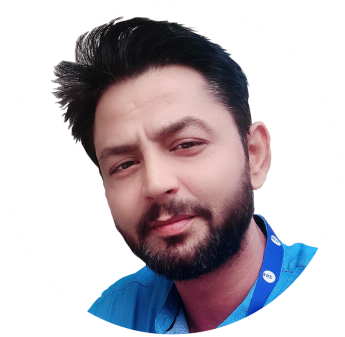 With almost two decades of experience under his belt, Amit began his career back in 2003 as a Sales Engineer. Within a few years of working in Sales and Technical Support, Amit got the opportunity to work with Hindustan Times as an Assistant Manager, where he was responsible for the implementation, monitoring, and tracking of online ads. Since then, he has worked as an Operations Head at some of the leading businesses in India such as India TV, Dainik Bhaskar, Amar Ujala, etc. With tremendous exposure in the online Ad Industry over the years, Amit has developed an expertise on the subject and has repeatedly proven to be a great asset for business growth.