Video is the New Normal – THE VDO HERALD
Reading Time:
4
minutes
"Change is the ultimate reality, and you don't realize the need for it until monotony hits you. Today, we would like to talk about the change in almost everything around us!"
Dear Reader,
While the world is adapting to the new normal, we are witnessing some fundamental changes in content & advertisement consumers' behavior. See how:
The number of people watching a video till the end grew by 28% compared to last year.
Audiences are consuming more news than ever before. In a survey by Adobe, 54% said they were watching more news than pre-covid times.
Video ads by pharma companies jumped 85% YoY growth.
In Q2 2020, Click Through Rate for video ads increased by 39 percent year over year (Source: Extreme Reach)
Advertisements in the New Normal…
We have cherry-picked interesting news & facts on what's happening in the industry.
Major Indian brands boycott Toxic News Channels: In a chorus campaign against the top news channels broadcasting toxic content and hate speeches, major Indian brands such as Bajaj, Amul and Parle came together. Brand safety has become a concern for advertisers who now wish to keep a close watch on where their advertisements are shown, if it is hate for profit, they don't want to be a part of it.
Digital Ad spend to grow by 21.1% in 2021: According to a forecast by eMarketer the digital ad spend is poised to grow by 21% in 2021 after the lousy year of 2020 which saw just 1.7% growth. Consumer electronics is expected to grow the digital ad spending by 28.2%, the highest in the deck followed by retail at 25.7%. Many industries had cut their digital budget this year, e.g. travel industry's spending contracted by 41%.
Publisher reduces churn to a phenomenal 1%: US-based newspaper publisher 'Arkansas Democrat-Gazette' achieved record low churn rate of 1% by taking a bold step of replacing print edition with a digital replica on iPad. The publisher was also able to cut down on print costs and get readers habituated with the new way of digital serving. (Source: WNIP)
People do not want to read about Coronavirus: According to a study by WNIP, it was found that after a peak in June, the interest level of content consumers to read about Coronavirus has gone down. In fact, people don't want to hear about Corona anymore, they have moved on. We searched on Google Trends for 'Coronavirus' and were not surprised to arrive at the same conclusion.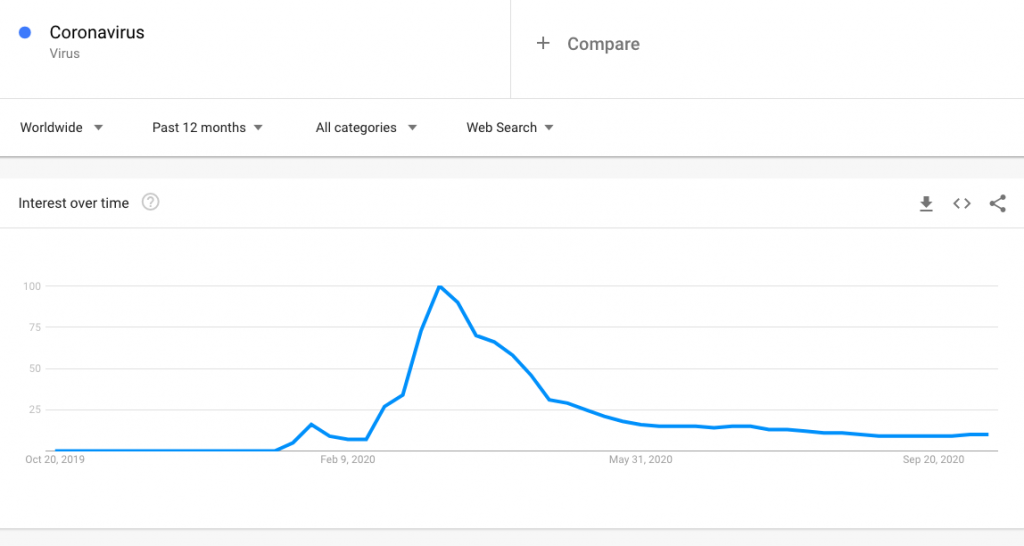 And we adapted too…
"It isn't just Einstein who is known for invention! Count us in, as well!"
On March 25, when the central government enforced a nationwide lockdown, just like any other company, it took us a week to figure out the way forward. We took a break to set up the home-based work stations.
Despite the challenges everyone faced, we achieved outstanding results!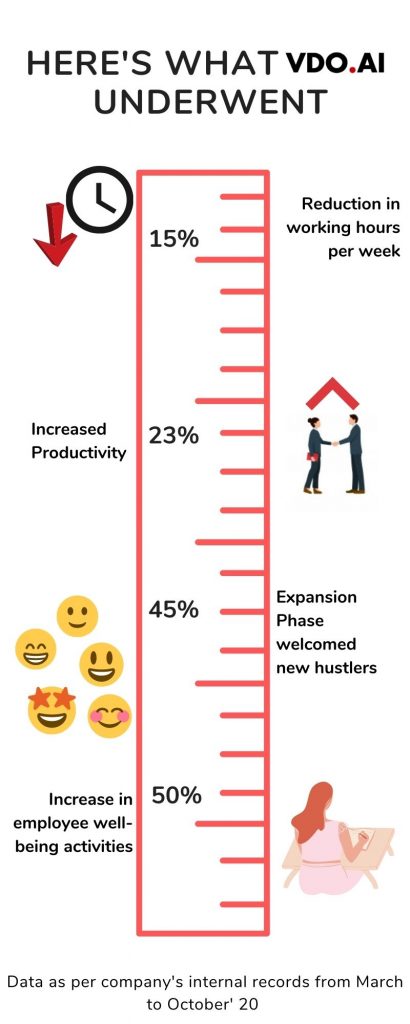 And our partners in success…
"Relationships are a catalyst of a holistic growth of not just an individual but an entire organization as well."
In these uncertain times, the only thing that kept us going was the bond we shared with our Publishers, Advertisers, and Partners. Take the case of Netflix, which saw a 23% increase in engagement across their campaign to promote the India-specific mobile-only subscription plan. Here's what we achieved in the last 6 months…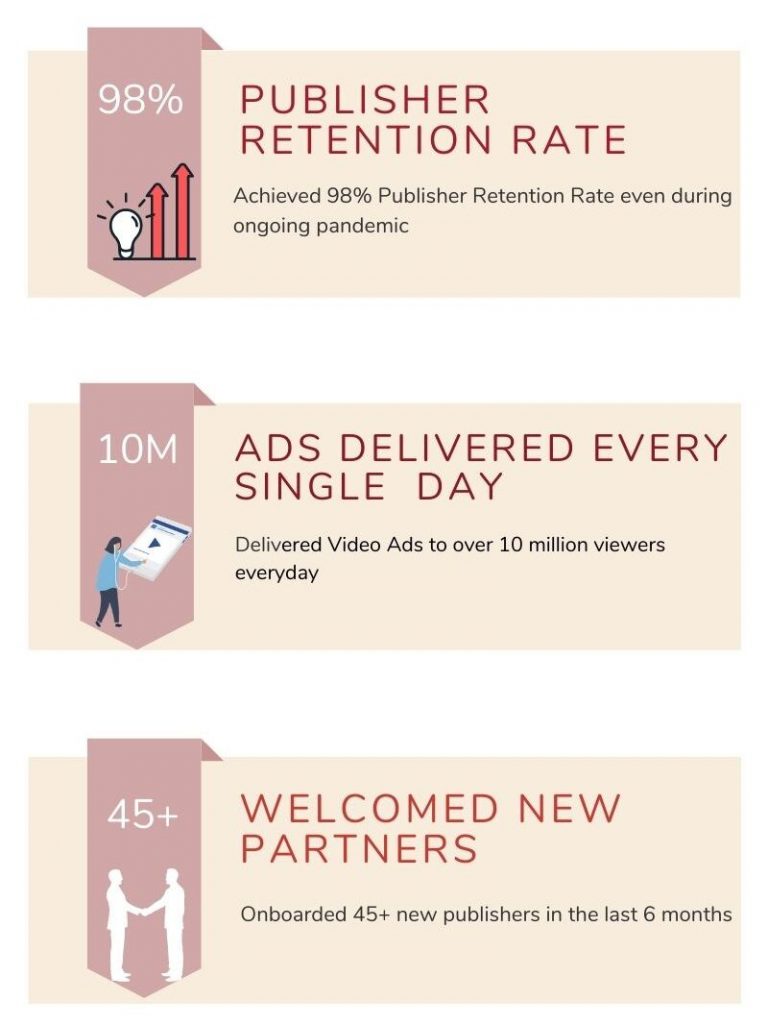 From us to you, with love…
Product Improvements
Enhanced our content library to include more engaging videos that are contextual.
Improved the speed and size of our native video unit to make it slicker.
Mental Health Day Celebration at VDO.AI
"2020 has been tough on all of us, and Mental Health has emerged as a major issue. At VDO.AI, we have taken an initiative to provide our employees with a friendly environment where they can share their fears that threaten their mental health. On the occasion of World Mental Health Day, we have organized a few activities and sessions to increase awareness about the importance of Mental Health"
– Amitt Sharma, CEO & Founder at VDO.AI
"What mental health needs is more sunlight, more candor, and more unashamed conversation." – Glenn Close