How CTV Advertisers Enhance User Engagement Using QR Codes?
Reading Time:
6
minutes
This year's Super Bowl was a gamechanger for several marketers. An unexpected appearance of a QR code on the TV screens on Super Bowl Sunday created a frenzy among the viewers. The curious audiences were urged to run towards their TV screens and scan the QR code to claim free bitcoins, almost crashing the Coinbase's website. This was a million-dollar aggressive marketing strategy by the cryptocurrency app, Coinbase, welcoming almost 20 million visitors to its website and boosting its crypto application downloads by 279%. Consequently, there was a massive ripple effect on the entire market, accentuating the QR codes scans and creations by seven times by CTV advertisers and marketers.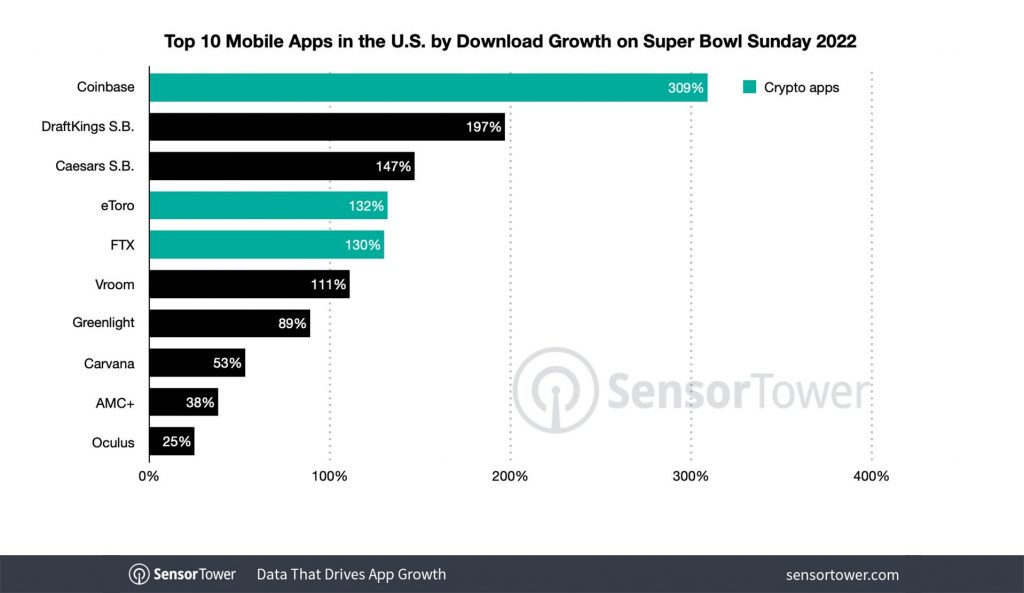 Implementation of QR codes on CTV ads by innovative marketing specialists have the ability to convert offline user engagements to online conversions using just a mobile.
What is a QR Code?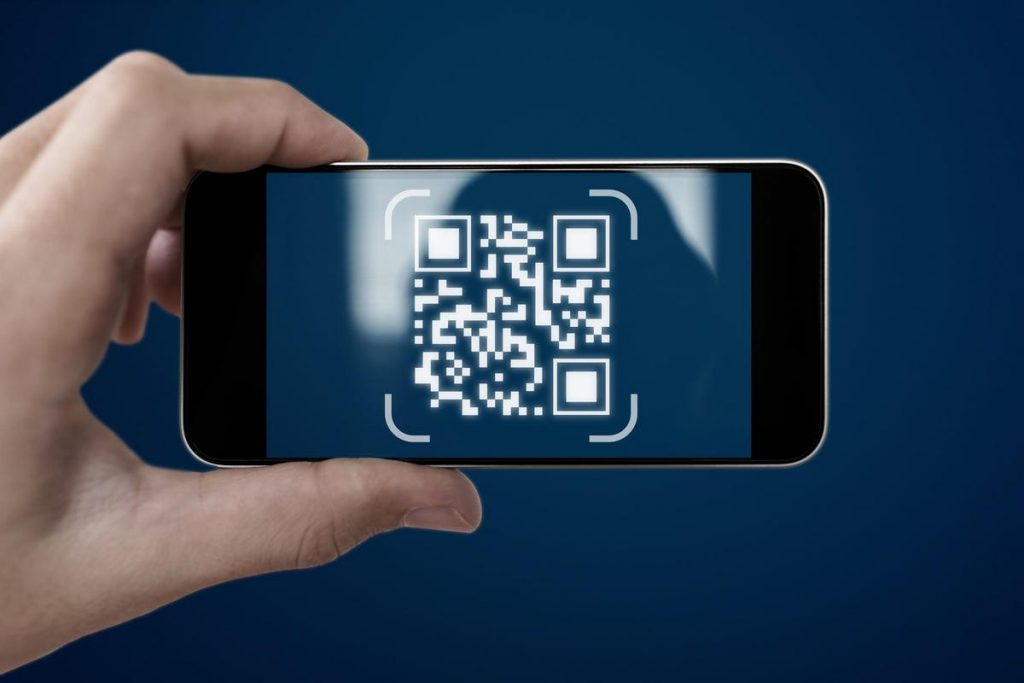 QR codes are two-dimensional square-shaped barcodes containing information such as social media, games, videos, websites, digital business cards, etc. The data added to the QR code is generated with an online QR code generator. This code has the ability to redirect a user to any online information after they scan the QR code using their mobile phones. The CTV advertisers use QR codes to elevate CTV user interaction and engagements and promote their products and services, boost online presence, drive traffic to their websites, etc. Advertisers have the flexibility to customize some elements of the QR codes like the logo, background color, and the call-to-action.
Not just on the Connected TV, the marketers in OTT advertising also utilize OTT platforms such as Netflix, Amazon Prime, Disney Hotstar, etc. to generate more traffic on their products or services via QR codes.
What Does the Research on QR Codes in CTV Advertising Say…
Doing research on consumer behaviors and attention is essential to building products and making improvisations in ads to match user expectations. Therefore, understanding the TV viewing habits of the viewers will help advertisers come up with new innovative ideas to enhance the user experience.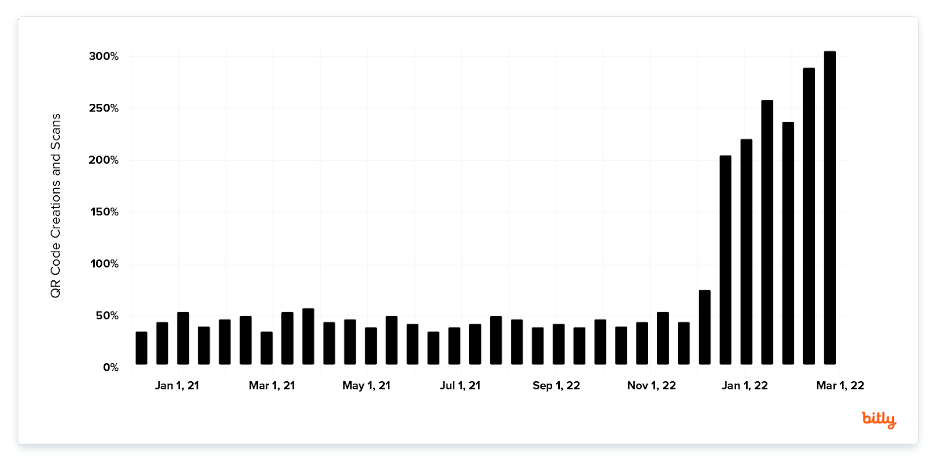 Decreased consumer attention to TV ads: More than 75% of people prefer using their mobile devices to watching CTV commercials. Considering this behavior, using QR codes in the CTV ads will be the best to increase viewers' attention to them.
Increased viewers' attention to TV commercials: The effectiveness of QR codes in CTV ads showcased increased attention from viewers in TV ads. The chances of scanning the QR code were high and there was a good possibility that they will convert into potential consumers.
Benefits of QR Codes for CTV Advertisers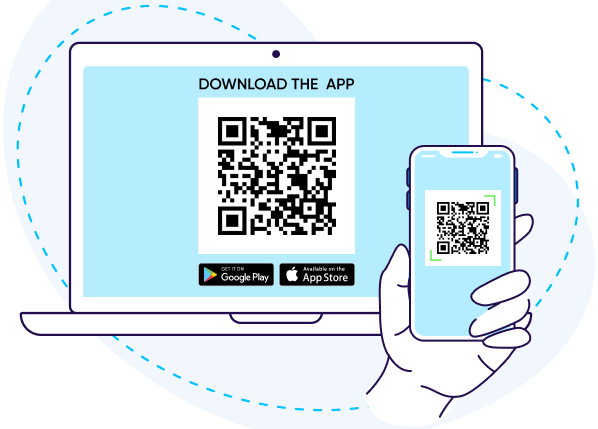 Increased viewer's interest: The QR codes in the CTV advertisements offer a user-friendly visual interface involving images, polls, games, and videos for a compelling user experience. This increases the interest of the views in the brand of the advertisers.
Enhance social media connectivity: Advertisers can generate social media QR codes to increase their followers on their social media accounts such as Facebook, Twitter, Instagram, Pinterest, etc. All these social media apps can be connected in a single Social Media QR Code!
Easy updation after deployment: There comes flexibility with dynamic QR codes that can be modified even after they are displayed in TV ads by the advertisers. Changes can be made in the content embedded in the barcodes to add multiple ads in a single code.
Easy tracking of QR codes campaigns: It is extremely easy to track data of the QR code such as the number of scans done in a day, week, month, or year.
User-friendly: QR codes have the ability to provide quick and direct information to the audiences by just using smartphones.
Device-independent: QR codes can be accessed on any smartphone, be it an iPhone or an Android. They do not require any special technology or platforms to open.
Affordable: QR codes provide mutual benefits to the advertisers and the consumers without any additional costs. They are easy to produce and their usage can only be limited by the marketing strategy.
Eco-friendly: QR codes in CTV ads are environment-friendly as they do not involve the use of paper o any kind.
Measurable: Call-to-actions triggered through QR codes can be traced using various marketing tools.
Easy activation: QR codes in CTV ads can be easily activated and comes with an option to customize the barcode logo, call-to-action, and colors in the background.
Things CTV Advertisers Can Consider When Using QR Codes in their Campaigns
The marketing experts have now opted for QR codes to create actionable and data-driven CTV campaigns and increase viewer engagement on all smart devices. Here are a few things to keep in mind when deploying QR codes in CTV ads.
The call-to-action must be clear and give consumers a good reason to scan the barcode on their mobile devices.
The QR code must be linked to a performance tracking system to measure the number of conversions driven by the code.
The marketers must measure the scan rates when they are using QR codes in CTV ads. It gives a directional indication of user engagement and attention.
Making changes in the creative and messaging in the QR code such as discounts, free trials, and special offers can urge audiences to scan codes.
Marketers can incorporate the logo of the brand or colors in the QR codes to reinforce the brand message.
The minimum duration of any CTV ad must be at least 15 seconds to give ample time to the viewers to scan the QR code.
How QR Codes Enhanced Consumer Engagement for CTV Advertisers?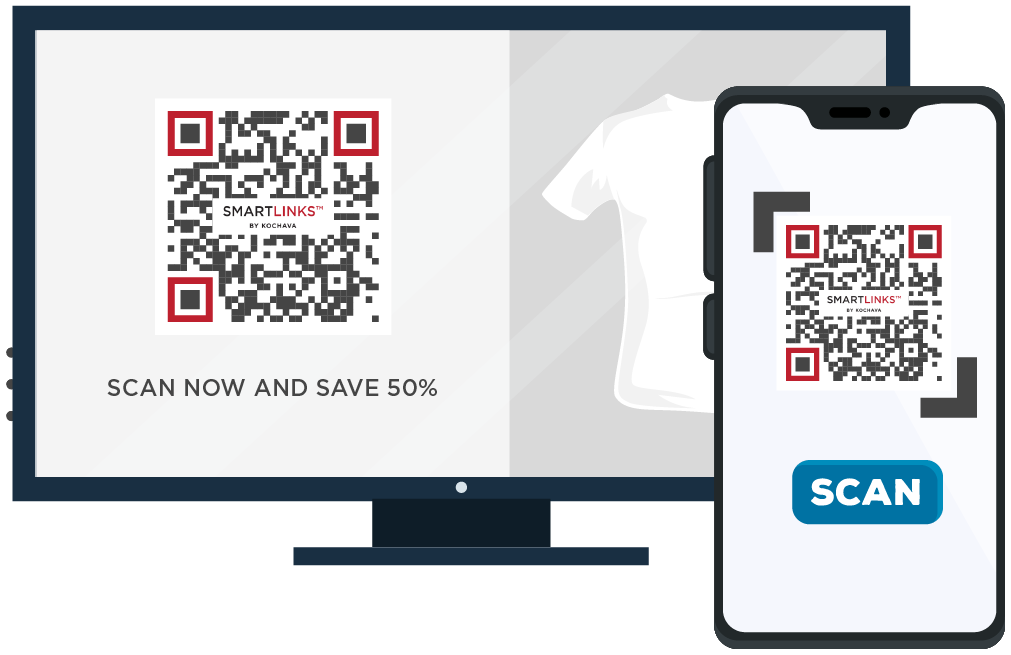 Some of the best examples of companies that used QR codes to increase user engagement and interaction across the globe:
Volkswagen's Ad-Break Championship Campaign by Tribal and DDB, Sydney: Volkswagen in Australia created a TV ad to promote its new Golf GTI to its younger audiences and incorporated a QR code, leading the viewers to mobile racing game. The winners of the game will stand a chance to win a car.
NBA: The National Basketball Association (NBA) in North America used QR codes to let the fans buy tickets by simply scanning the code. The NBA even offer Super cards with QR cards to their fans.
Barilla's Playlist Timer by Publicis Italy, Milan: QR codes were put on the packages of Barilla pasta that directed consumers to a playlist on the Spotify app lasting till the time the pasta cooks to perfection.
HSBC's the Homeless Bank Account by Wunderman Thompson, London: Collaborating with the homeless charity Shelter, HSBC launched its new service of opening bank accounts for homeless people. This service was promoted by the bank via OOH advertising in train stations and bus shelters. The billboards contained QR codes that redirected people to the Shelter's website and encouraged them to make donations to fight poverty.
The Ending Note
There is no doubt that the QR codes have now successfully entered the mainstream in advertising campaigns, especially in the US. With a minimal distance between connected TVs and mobile phones, using QR codes in ads is a wonderful way to take the user experience to the next level. With just a single scan, the marketers and advertisers can connect viewers with their products and services for an amazing digital experience. Several CTV advertisers have created great success stories by just integrating the QR codes in their ad campaigns to drive massive user engagement.
VDO.AI Ad Server provides one-stop advertising solutions to the brands to win the battle for consumer attention and believes that QR codes can change the landscape of CTV viewing for the ultimate audience.
If you want similar innovative experiences for your brand, then feel free to contact us.