The Evolving UK Advertising Landscape: Growth, Trends, and Opportunities for Advertisers & Publishers
Reading Time:
3
minutes
In today's competitive business world, advertising is crucial for the growth and success of any company. And, the United Kingdom offers one of the most competitive advertising markets globally. Let's take a closer look at the UK advertising landscape and some of the growth and trends in the market.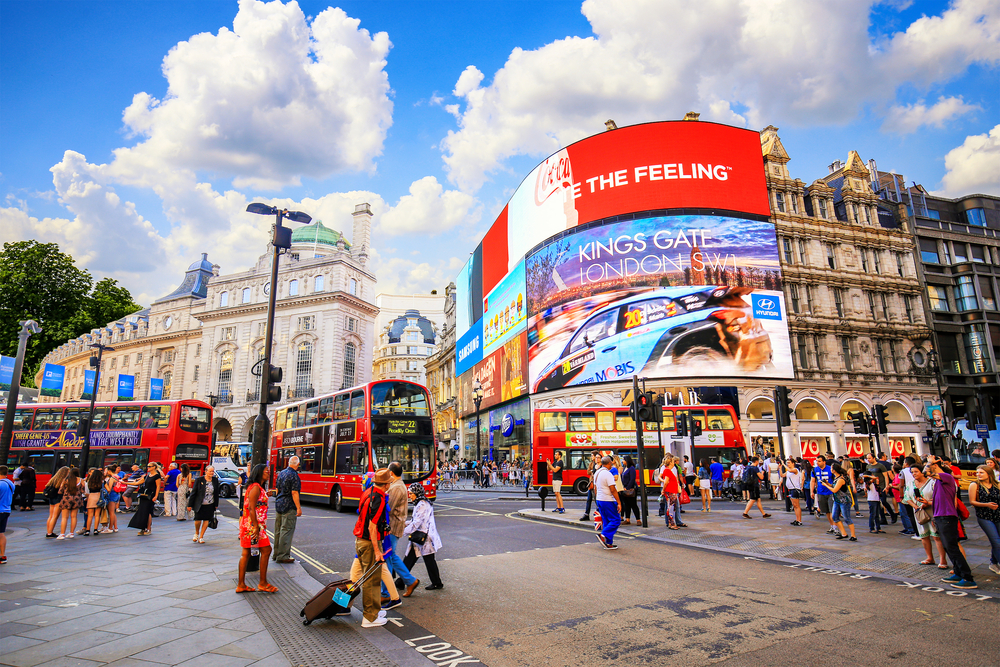 Key Statistics of the UK Ad Market: Growth & Trends
The UK advertising market is growing steadily, and there are some important trends behind this growth.
The market value of advertising in the UK is projected to be $27.74 billion in 2027, with a CAGR of 10.45% from 2023-2027.
The rise of eCommerce and mobile device usage for shopping and information access is driving the growth of digital advertising agencies in the UK. And it has an average annual growth rate of 10.5% from 2018 to 2023.
Top advertising agencies worldwide are also experiencing similar growth. They are expected to grow at a rate of 5.1% from 2022 to 2023. This growth will result in an estimated revenue of $391.6 billion by 2023.
Online advertising is set to be a major contributor to this growth, with a projected CAGR of 14.3% over the next five years (2022-2027).
Digital Media – Emerging Trends in UK Digital Advertising Industry
The UK digital ad industry is changing, with programmatic advertising being the most popular method of buying and selling digital ads. These ads are more targeted, cost-effective, and efficient. So, it is a popular choice for most advertisers.
Besides, as consumers become more concerned about data privacy, contextual advertising is becoming popular. And, it acts as an alternative to behavioral targeting. This allows advertisers to reach their target audience without compromising their privacy.
Challenges and Opportunities in the UK Digital Ad Market
The UK digital ad market is facing significant challenges. This includes ad fraud and the increasing use of ad-blockers, estimated to cost $42 billion worldwide annually.
This fraudulent practice involves generating fake clicks or impressions on digital ads. Also, it leads to a reduction in ROI and wasted ad spending.
In addition, the use of ad-blockers has risen by 28% in the past year. This forces advertisers to find new and innovative ways to engage their audience without relying on traditional display ads.
However, despite the challenges, the UK digital ad market presents several opportunities for advertisers and publishers.
Businesses can leverage programmatic advertising and contextual advertising to reach their target audience.
Additionally, mobile advertising is gaining more importance due to the growing use of mobile devices for browsing and shopping.
Moreover, competition in the market is fierce, and businesses must be strategic and creative to stand out.
Final Thoughts
The UK's advertising industry is continuously evolving, and businesses must adapt to stay ahead of the curve. With digital media gaining more ground, advertisers should keep up with the latest trends and statistics, particularly in online video.
And, for digital publishers looking to maximize their ad revenue, partnering with VDO.AI can provide access to cutting-edge programmatic advertising technology and ethical guidance.
Contact us today to learn more about how you can make the most of the ads in this digital landscape.