AdTech Insider with Brijesh from Times Internet
Reading Time:
3
minutes
Marketing is most effective when the right message gets delivered to the right audience at the right time. To understand good UX practices and increased user engagement methods, we reached out to our publisher Brijesh Chandila, from Times Internet. In this latest edition of AdTech Insider, Brijesh provides us with invaluable insights from his journey as a publisher when there were no AMP in the market to the current time of Programmatic selling.
Brijesh's Journey as a Publisher
"I started my AdTech journey with Times back in 2014. At that time, I didn't know what a campaign was. Slowly and steadily I learned how targeting was done – demographically as well as geographically. At that time AMP was not introduced in the market and there were not many partners. After a few years, I left Times with the aspiration of learning new technologies as by this time the AdTech market had developed relatively. I worked with Network 18 for a while where I managed Programmatic selling and yield optimization. Later, I decided to go back to Times, this time as a Senior Manager, and to my surprise what was once a 5K revenue per month was now 5 Lakhs per month. I am glad that my journey has been full of learning!"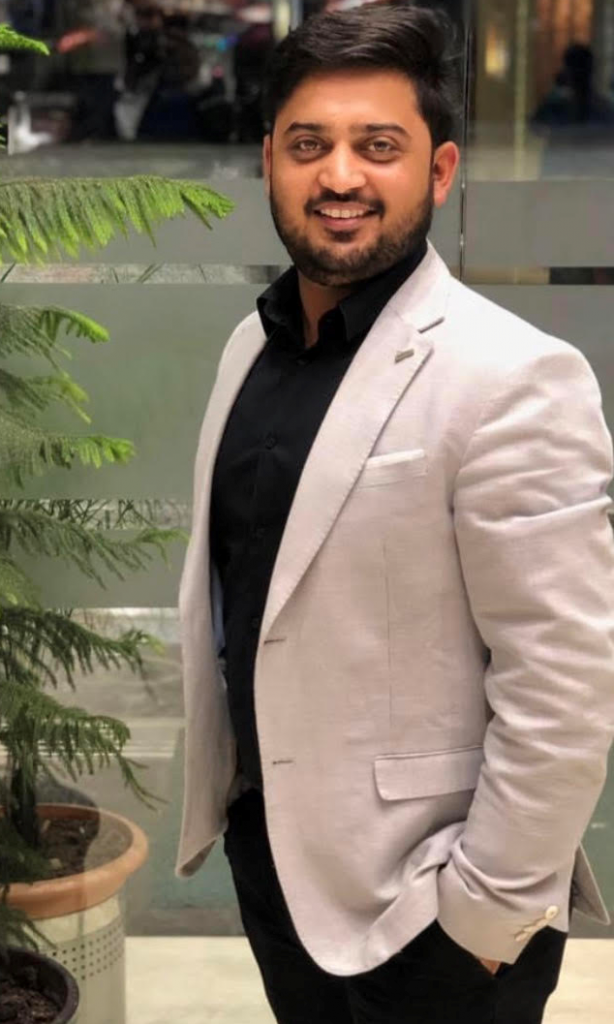 Views on CTV/OTT
"As per my understanding, CTV/OTT is not very easy to switch right now. There needs to be a proper understanding of the apps that need to be created and the dimensions of the ads. Gaana – India's largest music streaming service which is owned by Times is already on CTV and is performing very well. However, in terms of news, navigation is very important which is difficult in CTV."
Views on News in Audio Format
"News in audio format is something that we have already tried at Times. The implementation is simple, the audio needs to be placed on the top of the page to monetize. Although, audio and video is in the market right now and gives good CPM, getting correct content is most important and hence it is not a very good idea for the Indian audience right now"
On Strategies for Deploying Ad Formats without hampering the UX
"A good User Experience should be every publisher's first priority. The ad placement and ad size should not hamper the UX. What works exclusively well for Times is the Interstitial ad format. There have also been some talks about Google introducing new Interstitial ad formats. We are eagerly looking forward to that!"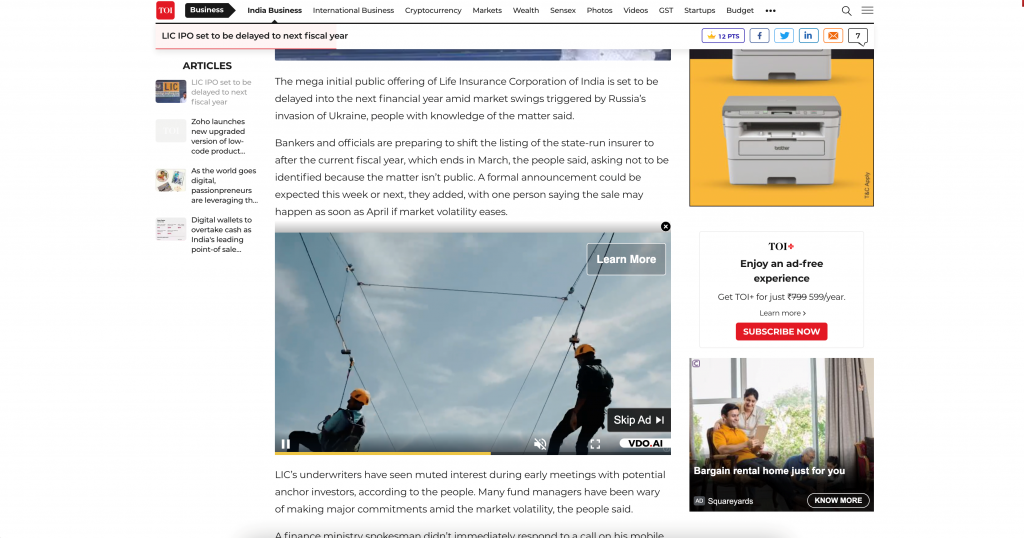 Google's Core Web Vitals – Is it a challenge?
"We take Google's Core Web Vitals into consideration when doing our sanity check. Viewability, render rate, creative load time, ad speed, and ad load is very important for us and forms the basis for a good UX which ultimately leads to a consistent revenue"
Quarterly Experience at Times
"I understand that every quarter brings with it a set of challenges and opportunities. While creating an Annual Operating Plan(AOP) for Times, we consider all the seasonal events which are the high revenue earning opportunities for us. In 2022, we look forward to the IPL, World Cup, and Elections which can act as a game-changer for us. Partner identification and level identification are also very important while forming the AOP and setting targets for each quarter."
One Tip for Fellow Web/OTT Publishers
"Every AdTech publisher out there should be updated and aware of the new technologies that come up each day. While focusing on revenue, the factors that ultimately define it must be paid attention to, these factors are – app/website sanity, user engagement, video monetization, ad formats, etc"
Few words for VDO.AI
"Since its association with VDO.AI, Times Internet has observed an increase in revenue and user engagement. Right now, VDO.AI is only active on outstream which is no doubt going well. However, video ads sometimes irritate users and hence we are looking forward to VDO.AI to come up with more innovative ad formats that can further help us increase user engagement!"
About Brijesh
Having over 8+ years of experience in Digital Advertising, Brijesh is currently working as a Senior Manager- Programmatic Sales & Monetization at Times Internet. He has a strong understanding of Digital Business, Ad Serving technology, and a willingness to learn new systems & technologies. Brijesh paved the way for the perpetual growth of Times Internet with the help of VDO.AI's ad solutions.
Be a part of our extended family and experience redefining experiences for your website just like Brijesh. Contact us here.