AdTech Insider with Dinesh Joshi from Jagran New Media
Reading Time:
3
minutes
Amid the scramble of what to do when Google does away with third-party cookies and the increased inclination towards programmatic advertising, the AdTech industry is not as simple as before. To understand and learn about the impact of these factors on a publisher, we reached out to our publisher, Dinesh Joshi from Jagran New Media. In this latest publication of AdTech Insider, Dinesh enlightened us about his publisher journey; his thoughts on cookieless and revenue diversification; and his website's growth in totality.
How Dinesh began his journey in the AdTech Industry
"Back in school, I was a science student with a keen interest in the field of mass communication. This was the time when Yahoo came into the picture, I remember spending hours learning SEO researching about this upcoming industry. During this phase of research, I learned about the functioning of Gmail & Orkut which were quite new during that time. After having a decent knowledge about the workings of these I decided to join India Today which provided mobile vast service at that time, here I learned coding and explored a lot of other things as well. After this, it has been an onwards and upwards journey handling mobile and web at various companies till date"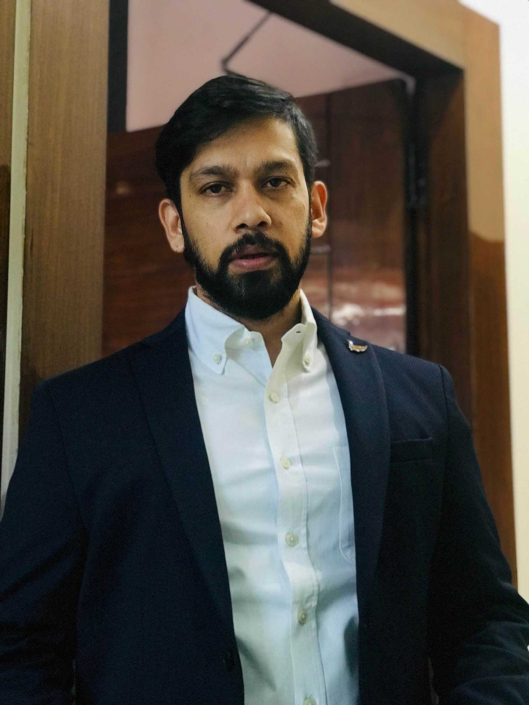 On Strategies for Deploying Ad Formats
"While deciding which ad formats should be used it is very important to check algorithms as per Google's policy. It is advisable not to put too heavy creatives and avoid video ads on the top because both of these situations lead to an increase in page load time which is not good for any publisher. At Jagran, we enable 2G ads as well, which means if a user's internet bandwidth is low then only 2G ads would be shown"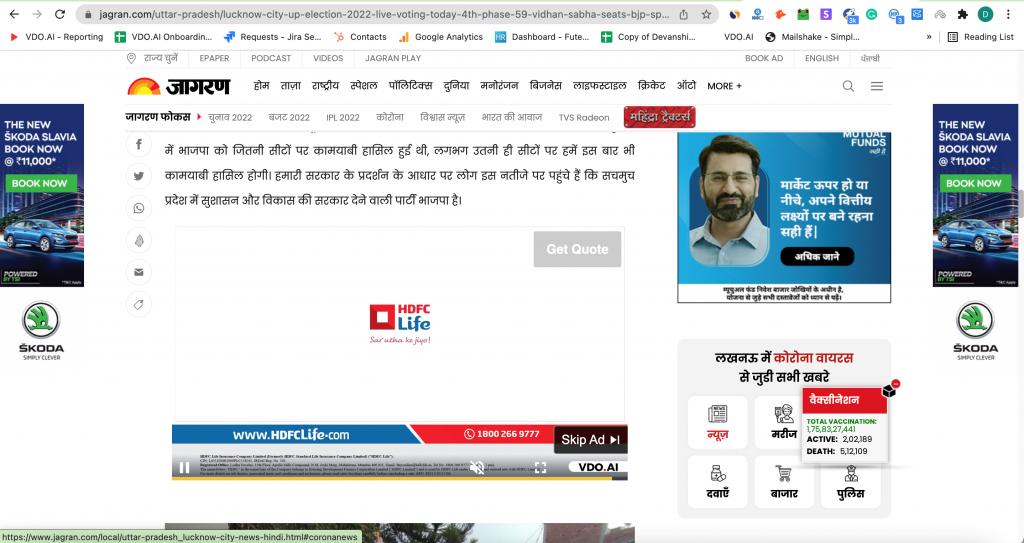 On Revenue Diversification
"Revenue diversification is a must for every publisher out there because relying on only one source for revenue can lead to uncertainty. Diversification of revenue helps decrease reliance on only one method and gain revenue by leveraging different options. At Jagran, the different sources we diversify to are Direct sales, Network partners, Engagement tools, Epaper subscriptions, etc. As per my understanding, at the end of the day, it's more about UX & UI and less about CTR."
Thoughts on Cookieless
"There is no doubt that Cookieless will be the future of Marketing & Advertising, the important thing is for every publisher to create its first-party data. Having their own set of 1st party data is very important for publishers for targeting purposes. Lots of people in the market already have DMP first-party data. At Jagran also we are in the process of creating one"
How has the Subscription Model worked for Jagran
"The Subscription model hasn't led to much revenue growth, however, it has delivered consistent regular income. It helps in optimization and in case ads are dropping, subscriptions can help cover it up"
One Tip for fellow Web/OTT Publishers
"I would suggest all the web publishers stay focused on their business's long-term strategy, which is – keeping the user. As long as the user stays, revenue will be there so all decisions should be aligned with this goal. At the end of the day, an arbitrage should be done of how much you are spending and how much you are getting to stay on track"
Few Words for the VDO.AI Team
"When Jagran began its association with VDO.AI, the first solution which we leveraged was the Instream video ads solution. A lot of publishers reached out to us to know more about these ads that we were running. All in all, the partnership has been great and Jagran has experienced an increase in revenue as well as user traffic"
About Dinesh
An experienced Digital Marketer with 15+ years of experience in Ad monetization, Programmatic advertising and strategy, Dinesh is currently working as a publisher with Jagran New Media. Dinesh paved the way for the perpetual growth of Jagran New Media with the help of VDO.AI's Instream video ad solutions.
Be a part of our extended family and experience redefining experiences for your website just like Dinesh. Contact us here.