AdTech Insider with Suhaib from The Hindu
Reading Time:
3
minutes
For 2-3 years now, the market has been diversifying and expanding rapidly with respect to AdTech. To understand how different players are handling these changes and working on new strategies we conducted an interview with our publisher, Suhaib Husain, from The Hindu which is the one-stop destination for trustworthy & authentic news. In this latest edition of AdTech Insider Suhaib shares with us his insights and learnings from his journey as a publisher
Suhaib's Journey as a Publisher
"Back in 2002, when I was all set to begin my journey in AdTech, this industry was very nascent. I was always curious about business models and how they work and hence joined Times of India which I now realize was a pretty humble experience. I worked with a number of clients, the biggest was Club Mahindra where I learned everything right from Google ads to content marketing. Post this I joined Rediff where I got exposure to display ads, it was interesting being a part of a company where 100% of the inventory was sold directly and there was no ad network in between. Later, I switched my AdTech journey from direct sales to indirect sales. 2022 for me reflects as a year of a new identity and new strategy!"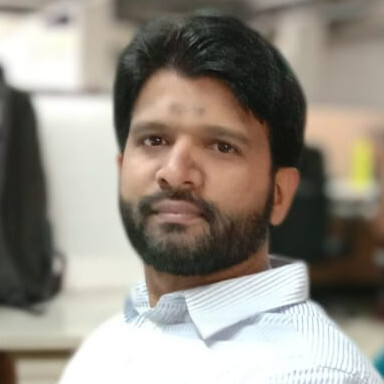 On Impact of Cookieless on Publishers
"Cookieless environment will definitely have an impact on the AdTech industry, especially for the web publishers, however, this impact will be short-lived provided the publishers find a way out. The way out would be – to build their own first-party data. Publishers would be required to come up with strategies where they can gather a user's information who lands on their page. Publisher's data will help increase demand from advertisers. The underlying key would be to diversify a lot!"
Thoughts on Revenue Diversification
"I feel in order to succeed and have a constant inflow of revenue, diversification is very essential. At The Hindu, when circulation and print ads were not getting sold, we transformed salespeople to sell digital. The biggest challenge is getting more users which will eventually lead to more programmatic supply."
Which Performance Metrics do you focus on when checking the progress
"At The Hindu, our key focus is on Viewability and if it falls we make sure to correct it. From an Ad Ops point of view- CTR, Fill Rate, Revenue from each page also matter a lot. For direct sales, we keep a close eye on reach and clicks."
One Tip for fellow Web/OTT Publishers
"One tip for every Web & OTT publisher would be to start building your own first-party data. Make sure it's a give and take relationship between you and your users, if you're making users log in make sure you're providing them the content for free. Maintain hygiene, with data policy and privacy laws coming in India website hygiene is very important to maintain."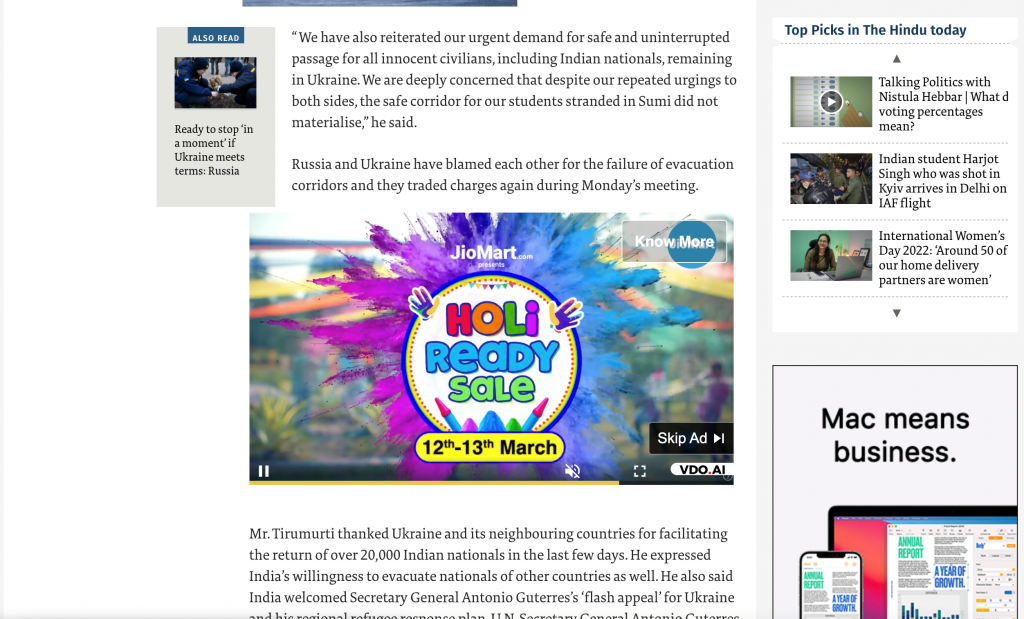 Views on CTV & OTT? Do you wish to explore this field?
"We have definitely been thinking on these lines and we wish to explore this area for The Hindu. Content can take any form on these platforms and it gives an opportunity to touch with the audience outside your circle. It also helps build the brand affinity-as brand is available across all media devices"
Few words for the VDO.AI team
"My experience has been great, we onboarded VDO.AI in the early stage and were able to explore different video ad formats. Our advertisers were also exposed to premium ad spaces. The team has also been consistent with follow-ups and provides valuable information from partners."
About Suhaib
A Digital Marketer with 15+ years of experience in Digital Sales Strategy, Planning & Execution, Suhaib is currently working as a publisher with The Hindu. Suhaib has comprehensive knowledge in Digital Advertising, Content Development, Online Marketing (SEO programs, PPC programs, email campaigns, website development, and enhancement). He is also a keen learner with a focus on new media trends, ad tech & data (ML & AI).
Be a part of our extended family and experience redefining experiences for your website just like Suhaib. Contact us here.