Video Ads & Holiday Season – THE VDO HERALD
Reading Time:
3
minutes
Dear Reader,

Holiday season is here and brands are ready with campaign budgets with just one agenda – get new customers on board. One interesting fact we noticed in the last 2 holiday seasons was the 600% increase in watch-time of videos related to holiday shopping. We got curious and researched more. And, in this newsletter we bring to you some of the interesting facts that will help you leverage the consumer exuberance in the next few days.
50% of consumers in developed markets shop online during the holiday season, this number will go up this season due to COVID. Guess what – video ads will drive the purchase in most cases.
In a survey conducted on shoppers, 32% of respondents said they were exposed to a video advertisement before making the purchase last holiday season.
Another funny thing we found was 48% of respondents said they watched a video or read a review of the product they are buying while shopping in the offline store.
We compared the Q4 revenue of major video ad platforms and found that 28-32% of the annual ad budgets are spent during the holiday season. This Q4 it is expected to touch 41% of the annual ad budget for brands. Guess publishers will get relief after slow Q2 & Q3.
What's happening around…
We have cherry-picked interesting news & facts on what's happening in the industry.
Only 3.8% of readers are loyal: In a research by WNIP on the readers of 10 major digital publishers it was found that only 3.8% of visitors are loyal to the website. However, the loyals consume 5 times more content than the non loyal ones. Which means, at any given time, 17% of people who are on the website are loyal subscribers.
92% of marketers are going for video in 2020: In a survey, 92% of marketers said that video is an important part of their marketing strategy. (Source: Wyzowl) The number was 78% in 2015 and looking at the trends, it wouldn't be unfair to say that video is the future of advertisements.
1.65 bn spent on election ads: It is estimated that $1.65 Billion has been spent in digital ads in the current instalment of the US election. This is almost 15% of the total campaign budget of $11 billion by both parties together. However, it is worth noting that digital ad spend growth has slowed in comparison to what we witnessed in the last 3 elections – which may indicate that the industry is maturing.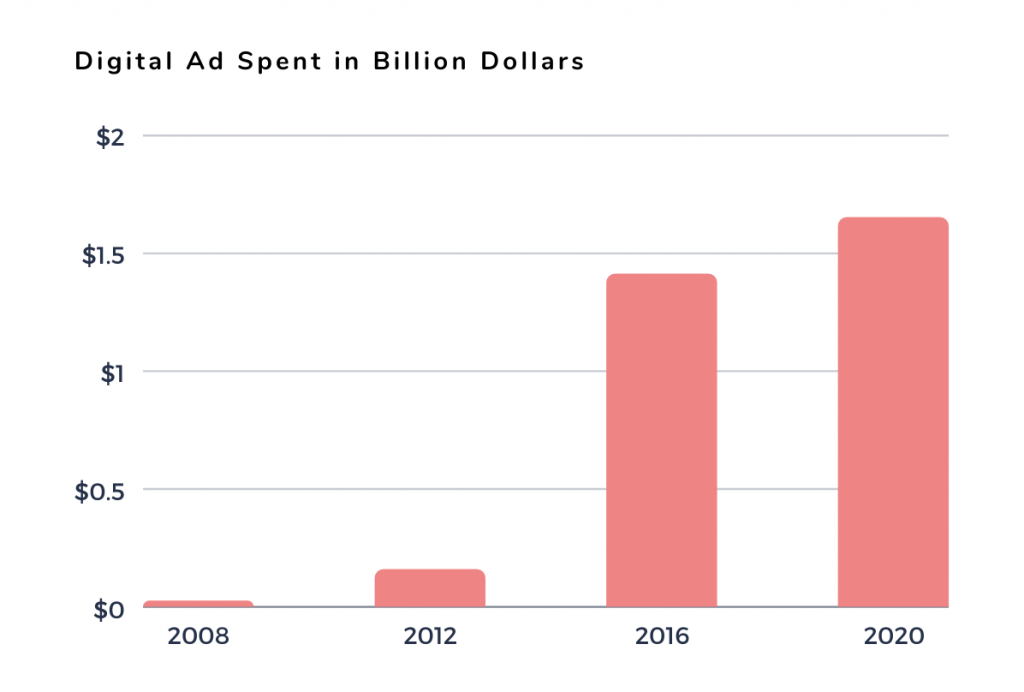 Our First Panel Discussion…
"In the US, nearly 62% of marketers use programmatic advertising to achieve their brand objectives" – With the numbers being so strong, VDO.AI went on a sprint to let the native audience know about the growing market and the trends in programmatic advertising. Mr. Sachchidanand Tripathi, Programmatic Yield Manager at Gulf News; Mr. Rishi Bharadwaj, Founder and Chief Technology Officer at Telugu Adda; and Mr. Susheel Vishwakarma, Programmatic Revenue Manager at  VDO.AI, went on to share their experience with Programmatic Ads and deliberated over having a cookie-less future.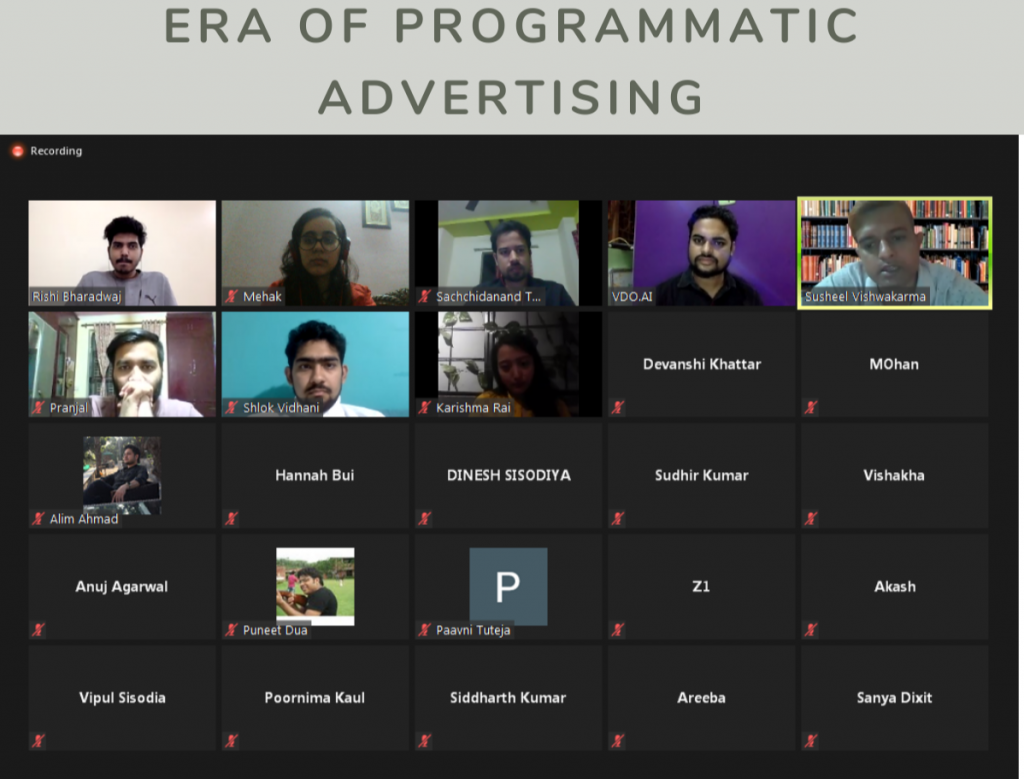 To watch the entire discussion or read key takeaways from it, please click here.