Marketing In Metaverse – Digital Alternative
Reading Time:
4
minutes
Since the invention of the internet in 1983, cyberspace is seen to be evolving. There has been diversification in a number of computer-mediated virtual environments, including social networks, video conferencing, virtual reality, etc. These virtual environments have resulted in various degrees of digital transformation and have impacted everything right from human behavior to the way marketing is done. In the past couple of months, there has been a talk about the next foray in the digital world, which is coined as "Marketing In Metaverse". What began as just changing the name of Facebook to Metaverse is soon going to become the next best thing in the digital world.
What Is The Metaverse?
The metaverse can be defined as a simulated digital environment that uses augmented reality (AR), virtual reality (VR), and blockchain, along with concepts from social media, to create spaces for rich user interaction mimicking the real world.
The metaverse is an immersive digital alternative to the physical world, where virtual avatars can come together to work, pursue hobbies, shop, play, or otherwise gather to engage in online communities and explore the digital space. Gartner predicts that by 2026, 25% of people will spend at least one hour a day in the metaverse for work, shopping, education, social, and/or entertainment.
Why Marketing In Metaverse Matters?
There is no doubt that the changed consumer habits since the onset of Covid 19 which has led to an increase in consumption of digital technologies and awareness, has led to the metaverse becoming more and more real.
The metaverse would be accessible not only through VR headsets but also through mobile devices, desktops, and game consoles which means that this would be a new landscape for brands to expand their marketing and advertising to. Brands will have the opportunity to connect with highly-engaged audiences if they can adapt to these new environments. For successfully adapting to marketing in the metaverse, brands need to keep in mind the value of millennials and Gen Zers as a target market.
Vans, the American manufacturer of skateboarding shoes launched a virtual skatepark Vans World in one of the biggest Metaverse named Roblox. The metaverse playground offered a 3D space where people were able to try new tricks and earn points to redeem in the virtual store to customize their avatar.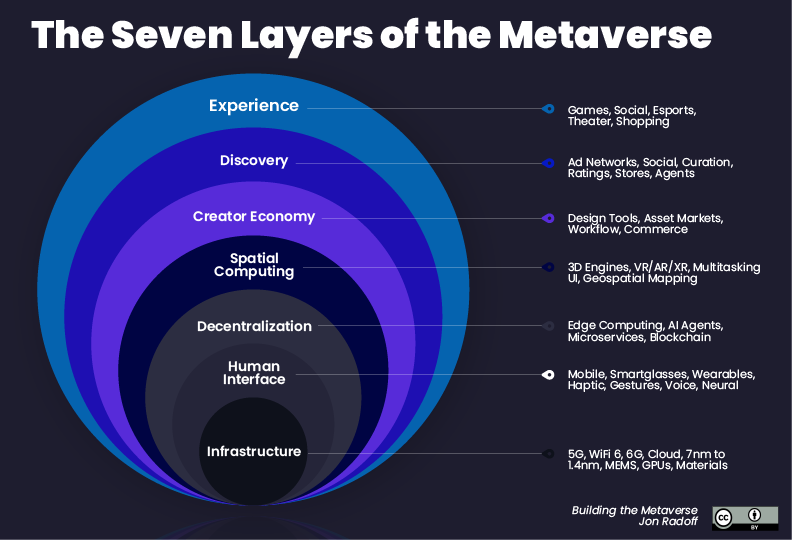 What Marketers Need To Focus On In The Metaverse Landscape?
As Metaverse would be a completely new digital landscape marketers would be required to build new strategies and adapt accordingly. However, not everything would be different, some of the presently existing aspects would become more important in the Metaverse, such as:
Adaptable Creatives: Throughout these years, ad formats have been evolving and this has turned out well for the brands as they are able to express their brand creatively and attract their audience. With metaverse, they will further be able to engage users across devices and platforms using dynamic creative optimization.
Increased Personalization: The best thing that has happened with digital growth is the shift of one-to-many marketing to the one-to-one approach, wherein ads are personalized for users as per their behavior and preferences. The metaverse will increase the diversification of audience behaviors as mobile once did.
Cross-channel Marketing: The most important thing is to create a consistent brand experience for consumers where they can seamlessly switch from one channel to another. Unified cross-channel marketing and campaign management can help brands achieve greater performance and agility.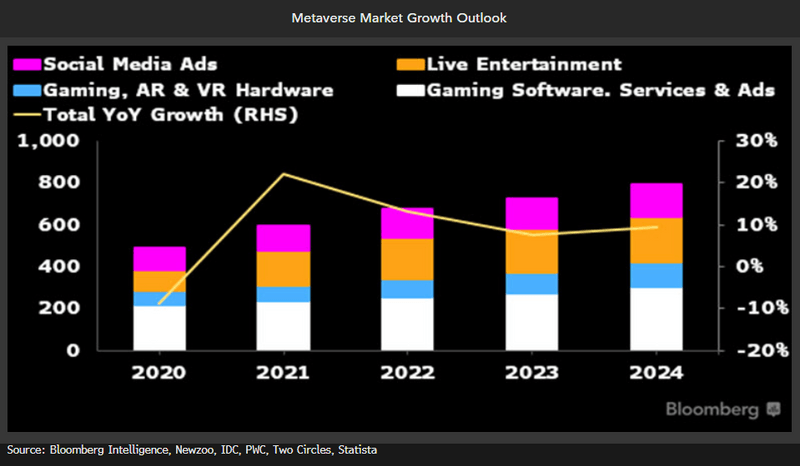 Marketing In Metaverse: Challenges
The metaverse promises an exciting future for brands however there are still some challenges to overcome along the way, such as:
Accessibility: Even though metaverse is gaining popularity, it can still get more traction. However, the technological requirements of the metaverse cause an accessibility issue. Not everyone has access to devices where they can enjoy the metaverse experience. This greatly limits the potential market for brands and hinders efforts for mass marketing.
Data Privacy & Security: With new technology comes a need for more evolved security measures. This requires building new methods of data privacy and protection which can be time-consuming and expensive.
Seamless Integration: Marketers need to be crucial of their brand's seamless integration because if the integration is not done properly it might lead to players getting alienated from the brand. It is also necessary to plan the brand's placements well and make sure that it feels natural and well-integrated in the metaverse.
Ultimately, it would be safe to say that Metaverse offers a promising future for the internet. With plenty of room available for innovations and experiments for marketers and advertisers, it will soon be known for its immersive experience and innovations.
Technological advancements are inevitable and advertisers need to adopt them in order to reach a wider audience. Therefore, it's important to understand the marketing scenario and adopt the right advertising solutions and strategies according to the audience's movement.
To know about how your marketing in the metaverse can strengthen, contact VDO.AI.