How Do Gaming Merger and Acquisition Affect Publishers?
Reading Time:
8
minutes
The most recent round of gaming merger and acquisition is unlike anything we've seen before.
The biggest gaming M&A till 2022 was Tencent's purchase of Supercell for $8.6 billion in 2016. However, the recent gaming M&A announcements overshadowed it. Take-Two Interactive announced the acquisition of Zynga for $12.7 billion. Later, Microsoft said it would pay $68.7 billion to buy Activision Blizzard to grow its gaming business.
If you look back at last year's M&A activity in the game industry, you'll see jaw-dropping acquisitions by Codemasters, Glu Mobile, Zenimax, and Aspyr Media. M&A decisions, on the other hand, tend to be based on the specific strengths and weaknesses of gaming companies in the wider market.
VDO.AI, a top video ad solutions provider, sees mergers and acquisitions in the game industry as a way for publishers to continue growth. Apart from in-game advertising, we help publishers generate revenue from the large and growing number of gamers by providing unique and profitable programmatic solutions.
An Upsurge of Gaming Merger and Acquisition
With Electronic Arts acquiring Glu Mobile for $2.4 billion in April last year, the video game industry's mergers and acquisitions (M&A) escalated in 2021. Acquiring game studios is currently becoming more expensive as firms are willing to pay outrageous premiums to acquire specific studios. More and more tech companies want to buy publishing studios so they can be the only ones who can put popular games on their platforms.
By means of mergers and acquisitions, gaming companies can enter new market areas without launching a new business line. So, such transactions are intended to promote growth for both the acquiring firms and the game industry as a whole, hence creating compelling investment prospects. Multiple acquiring firms in the gaming sector have prioritized the expansion of their overall available market (TAM). If your TAM is greater, more people are playing your game, which boosts your revenue and enhances user engagement.
What compels companies to invest in gaming?
No industry has experienced such precipitous expansion as the gaming industry. In recent decades, a multibillion-dollar industry has been associated with clichés such as hardcore gamers and space invaders. The unexpected surge in the gaming audience after COVID-19 and the revenue potential of the gaming business pushed digital publishers to engage in the gaming industry. This will enhance their revenue and drive such an engaging and interactive audience towards their organizational goals. As a result, this led to a number of mergers and acquisitions in the gaming business, including some of the most powerful corporations in history, such as Microsoft.
The following key trends make this industry an attractive investment opportunity:
Each year, the gaming industry generates billions of dollars and has billions of customers worldwide.
The long-term stability of the gaming industry is enhanced by alterations in consumer preferences and demographics.
Publishers are using new business models to speed up growth and keep in-game spending at the same level.
Revenue-wise, mobile gaming is the platform with the quickest growth.
Esports are a part of the larger video game industry, and video game companies are slowly taking over the ways that gamers make money.
Risk considerations are dispersed throughout all company partners.
What's the performance of the gaming industry?
Gaming mergers and acquisitions have a positive impact on the gaming business by providing the financing and resources required to create quality games quickly. The upshot of Sony's acquisition of Naughty Dog, publisher of the popular Uncharted and The Last of Us series, was engrossing, for instance. A special collection of the most popular and award-winning games that generated a great deal of revenue and demand.
With an estimated market value of $173.7 billion, 2021 was another record-setting year for the gaming industry. Asia-Pacific corporations (including Sony, Nintendo, and others) generated $88.12 billion in revenue in 2021, a 30% increase over the previous year. Microsoft acquiring Blizzard, Sony purchasing Bungie, and Take-Two Entertainment buying Zynga are the largest video game acquisitions to date.
What Can Publishers Learn from the Gaming Industry?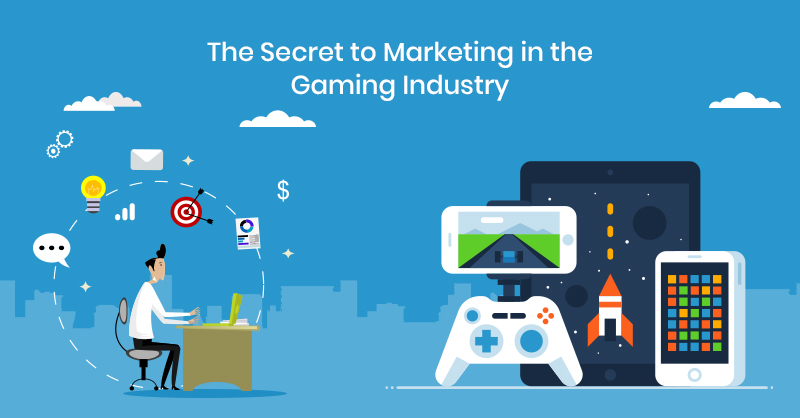 Teaching 1: IP matters in Gaming Merger and Acquisition
The gaming business has perfected building huge IPs that push corporations out of the gaming arena and into the high street with programmatic DOOH and, in some cases, the giant screen with CTV. Among the most prominent examples are Angry Birds, Tomb Raider, Doom, Assassin's Creed, and Resident Evil, which have been praised for their incredible Hollywood treatment and movie adaptations. Even though this is a new way for publishers to build brands, some of them are still doing it.
Teaching 2: Monetization matters in Gaming Merger and Acquisition
The majority of publishers are aware that gaming M&A enables the exploitation of new revenue streams and audiences. Modern games offer premium content and features, live assistance, and targeted advertising. After spending in-game currency, they can engage with their gaming community in greater depth. All of this eventually keeps players playing, which lets publishers open up new ways to make money and keep players playing.
Even with the free-to-play model, publishers have options for revenue as players spend more time in the game. Publishers could also look at other ways to make money in the gaming industry, like subscription models, advertising, exclusive content opportunities, and upselling rare goods.
Teaching 3: Distribution Matters in Gaming Merger and Acquisition
In the gaming industry, the key to success is being available on the right platform and device to interact with the right target audience.
When buying a gaming company, digital publishers must make sure that their content is given to the right people on the right platform. It may not always be necessary to distribute your material across many platforms.
Each platform has a distinct audience with distinct needs and consumption patterns. Therefore, it is essential that the appropriate content is delivered on the appropriate platform to maximize user engagement. Keeping an eye on what people are watching and how they are interacting in real-time can help with figuring out how to distribute the content.
Publishers' Role in Gaming Merger and Acquisition
After the gaming industry acquisitions, publishers play an important role as they publish and advertise games and invest in game developers and monetization projects. They give knowledge and managerial expertise to game developers, offer guidance, and finance and distribute games. Additionally, digital publishers purchase advertising and contact the media to promote a game.
For example, after the merger and acquisition deal with Activision Blizzard is done, Microsoft will give Activision an extra game streaming vertical for Xbox and direct its target gaming population toward it.
As game marketing on digital platforms grows, publishers help game developers and video game companies reach gamers through their blogs, YouTube videos, communities, and social media.
So, the major publishers' roles in gaming M&A include:
Marketing
Financing the production of games
Product development
Expertise and know-how
Support a product plan
Popular Gaming Merger and Acquisition to Date
Microsoft revealed its intention to acquire Activision Blizzard for a staggering $68.7 billion, making this the largest video game merger and acquisition in history. Like Take-Two Interactive, Microsoft wants to grow its mobile gaming business through Activision Blizzard and take advantage of this untapped market to make more money and grow.
Grand Auto Theft's publisher, Take-Two Interactive, acquired Zynga for $12.7 billion in 2022. Take-Two Interactive targeted mobile gaming to gain access to the world's largest player base and the competence to transition its top IP to mobile. After the acquisition, Zynga will oversee Take-mobile Two's activities. The publisher intends to exploit Zynga's experience to expand its mobile market share.
Electronic Arts acquired Glu Mobile for $2.4 billion in April 2021, after the company generated $540 million in 2020. Kim Kardashian: Hollywood, Disney Sorcerer's Arena, and Diner Dash Adventures are well-known games developed and published by a prominent US-based developer and publisher. As part of its plan to grow, Glu Mobile wanted to help Electronic Arts reach more gamers around the world through this partnership.
Microsoft acquired Mojang Studios through Xbox Game Studios for $2.5 billion in 2014, making it the second-largest acquisition to date. The main reason this game developer is being bought is to get access to more customers and build a new revenue stream that works on platforms other than Microsoft.
Asmodee, a digital board game publisher established in France, is regarded as a prominent global distributor of tabletop and digital board games such as Catan, Ticket to Ride, and Star Wars: X-Wing. It was again in the news in 2020 when it sold over 39 million games worldwide. Embracer Group paid a huge $3.1 billion for Asmodee in 2021, giving it the exclusive right to run on its own.
Bungie is a well-known American video game developer, renowned for creating the Halo and Destiny series. Sony bought Bungie for $3.6 billion in January 2022 and promised to give them live-service skills and a game that would be the best in the industry based on this idea.
Through its subsidiary Nuverse, ByteDance purchased Moonton, a Chinese game developer and publisher, for $4 billion. ByteDance wants to buy Moonton so that mobile game developers can use Nuverse's global services more.
King is a notable game creator best known for producing Candy Crush Saga and its successors, one of the most popular mobile games. In 2016, Activision Blizzard acquired King for $5.9 billion, valuing the company at $5.9 billion. The King continued to function independently without any changes to upper management, and the buyer obtained a dominant position in the mobile games sector. Despite this, King has reached record-breaking levels of revenue and still gets a lot of money from players every year.
In 2020, Microsoft purchased Bethesda Softworks for $7.5 billion in cash. Because of the purchase, new Bethesda games will be available through Microsoft's streaming services, Xbox Game Pass and XCloud.
Tencent acquired an 81.4% interest in Supercell for a staggering $10.2 billion. Each of Supercell's four games, Clash of Clans, Clash Royale, Hay Day, and Brawl Stars, has grossed over $1 billion.
What's Next!
All digital media businesses have grown substantially in recent years, driving publishers and IT conglomerates to seek new revenue streams. Also, the gaming business gives them a lot of room to grow, which makes companies want to merge with top game publishers and game makers or buy them outright.
Zynga's purchase of Peak Games and Electronic Arts' purchase of Glu Mobile are examples of established publishers acquiring mid-tier game firms. Mobile gaming is the main source of growth and income for the gaming business, so we may see more mergers and acquisitions in the mobile gaming field.
Microsoft's acquisition of ZeniMax provides insight into the future direction of mergers and acquisitions. There are suppositions that larger tech corporations may make exponential investments in the game industry, resulting in the acquisition of some of the most well-known top publishers currently in existence. Microsoft's purchase of ZeniMax has put pressure on Sony's PlayStation, which has a wider range of exclusive games than Microsoft's Xbox.
Tech corporations such as Sony, Microsoft, Alphabet, Apple, and Amazon are vying for a spot in the game ecosystem of the future. Cloud gaming is a prevalent gaming concept that has the potential to shape the future of gaming. If game exclusivity becomes a decisive factor for customers, Microsoft and Sony may alter their M&A focus from mid-caps to large-caps.
VDO.AI offers customized in-game advertising solutions to gaming sector publishers. In the years gone by, we have employed the most cutting-edge technologies across numerous platforms to accomplish the desired results for our gaming publishers. To know more, reach out to us at [email protected]