VDO.AI's 2020 Unwrapped
Reading Time:
2
minutes
As 2020 is progressing towards its end and as we open our arms to welcome 2021, we would like to thank you all of our partners, stakeholders and readers for being our supporters and trusting us especially during this unprecedented year. As they say, "Every next level of life will demand a different you", that's what we are trying to achieve with all of your interests in hand. We, at VDO.AI have always believed in innovation to ensure that all our publishers stay ahead of the curve, and we shall continue to do so in 2021 and beyond. We are geared up with a whole new suite of monetization products, advanced brand safety, and relentless publisher support. We can't wait to tell everyone about it after the holidays.
But for now, as the ritual demands, for the last time in 2020, we bring to you a "VDO.AI UNWRAPPED". We are excited to show you the best of the year's achievements and milestones the team achieved.
Glimpses of 2020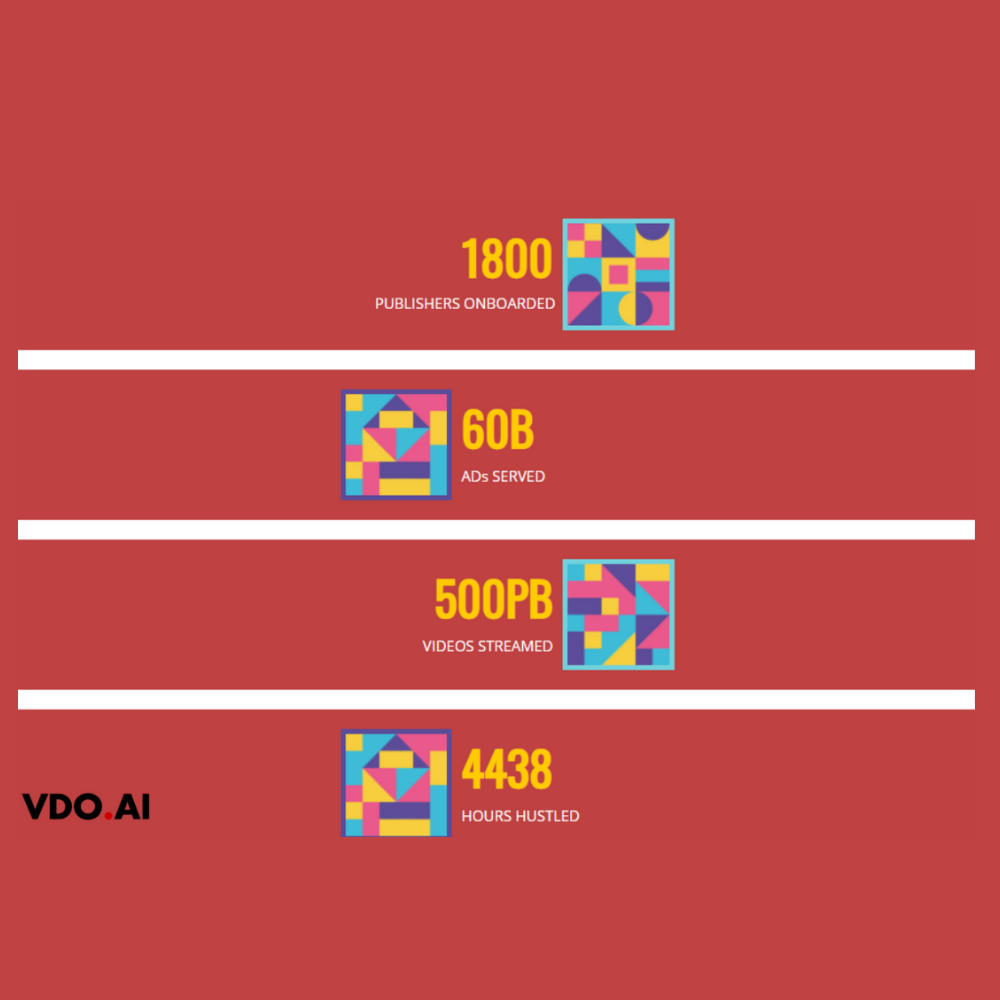 2020 has been a culmination of both happy and tough times but nothing has stopped us, and we're all set to take off in our rocket ship in 2021. We're closing this year on a remarkable note in terms of publisher satisfaction, and revenue. Hence we're recruiting newer astronauts onto our ship. Click here to know more.
Lastly, the entire team at VDO.AI sends you the best of seasons greetings and wishes you a very Happy New Year. May this season of love and warmth be the beginning of prosperity, happiness, and a peaceful 2021.
Thank you for being our backbone in 2020 and hoping to take this association to greater heights
For real-time information and job notifications, follow us on LinkedIn, Instagram, Twitter and Facebook. Be a part of our extended family and receive product updates, company news and other promotional updates by clicking Subscribe.