Publisher Revenue Mapping In Q4
Reading Time:
3
minutes
The COVID 19 global pandemic had wide-ranging impacts on our everyday life. It has also resulted in changes in the Advertising & Marketing industry. The pandemic and lockdown caused a media disruption in 2020 which was both rapid and severe. As per the WARC's report, digital consumption rose by 30% forming new and lasting consumer habits. Changes in consumer media habits led to a directly correlated increase in promotional media spending and publisher revenue.
Advertisers wanted to put their brand out in front of the audience and this is how eCommerce advertising grew 30 times more quickly than the wider online ad market. Connected TV advertising benefited because of the pandemic trends and remains one of digital advertising's fastest-growing channels. Consumers spent more time-consuming media on OTT, especially video streamed to CTV devices. Naturally, advertisers followed these viewers to media channels.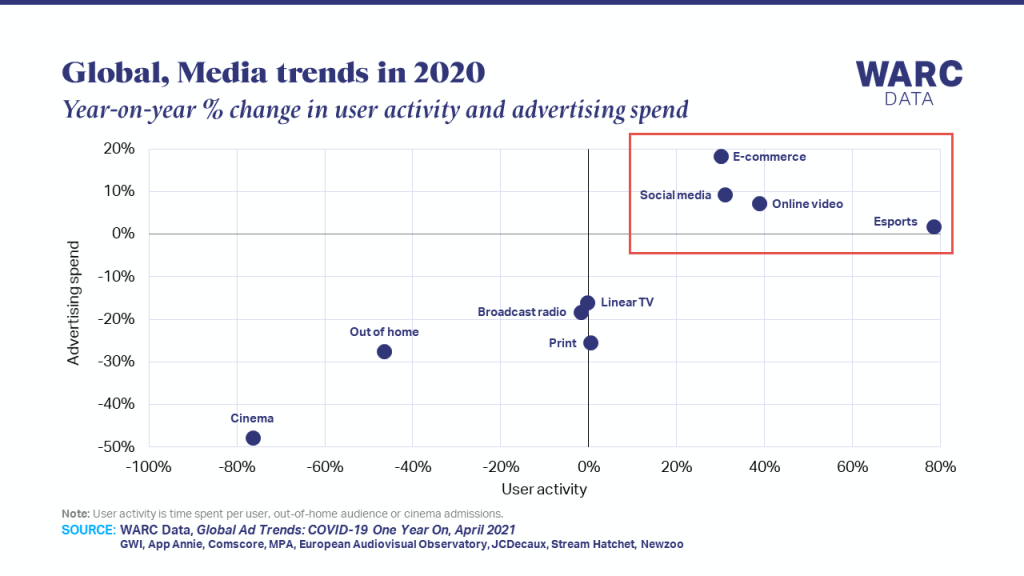 Post-Pandemic Impact on Publisher Revenue
It's been almost 2 years since the first wave of the pandemic and now people have moved on to their normal routines and there has come stability in terms of media consumption. This is one reason why publishers are not observing revenue at par when they compare it with November 2020. However, there is nothing to worry about as the festive season has just begun and this is eventually gonna be a lucrative quarter.
The growth in advertiser spending had led to a directly correlated growth in the publisher's revenue. The publishers have become so enthusiastic that even a sudden decrease in revenue upsets them, however, there is a need to pay attention to the way in which monetization analysis is being done. Whether you choose to follow a monthly or quarterly analysis can have a major impact on your revenue.
Ad-monetization Analysis
Consumer behavior is dynamic and keeps on changing after every 3-4 months, because of this fact the best decision for publishers is to do a quarterly analysis of their revenue to get the true results. Doing a YOY analysis can lead to misunderstandings as a lot of changes happen in a year.
Currently in the middle of a Q4, what's important to understand is that at this time the consumer is the most active and 60% of them are most likely to make a purchase after seeing an advertisement. Publishers will be the clear winners at this time with an increase in traffic and conversions. During the holiday season advertisers also double down on spending after observing these seasonal advantages.
Tips To Increase Publisher Revenue In Q4:
Experiment with different ad formats
Some commonly used ad formats are native ads, banner ads, video ads, Interstitial ads. There is not any one format that works the best, what night work for one might not work for another. In order to increase your eCPM (effective Cost Per Mile) there is a need to experiment with the different formats. At VDO.AI we provide impactful ad formats that make sure your message actually gets noticed and not just viewed.
Create more seasonal content
As per Google trend reports, search traffic for certain keywords increases during the holiday season which means that in order to increase revenue there is a need to create more seasonal content.
Trends and analytics of past years can be studied to get an understanding of what kind of content gets high traffic during the Q4, similar content can be created in order to increase revenue.
Enable Geo-targeting
Geo-targeting refers to when an ad is shown only to users based on their geographical location, including specific country, state, city, pin code. This is especially important for mobile viewers as local search is heavily affected by mobile usage. As per a report by Thrive Analytics, 60% of consumers use their mobile devices to search for local products and services, so showing your viewers local ads can increase your CTR.

VDO.AI provides the option of precise consumer targeting using multiple audience segments with 1P and 3P data sources including behavioral, contextual, geographic, demographic, and your own CRM datasets to help you discover your consumers at the right place.
To Conclude
Publishers should pay attention to their revenue mapping strategy to make sure they are getting the correct results. All in all, it's a great time for both advertisers and publishers to earn extra revenue. Investing in CTV advertising can lead to great results as millennials love CTV and people don't really mind CTV ads.
At VDO.AI, we not only provide engagement-driven experiences for your audience but also maximum ad monetization for you. You also get access to real-time analytics with AI-driven data to measure what matters the most.
Know more about VDO.AI's services – email us: [email protected]