CTV Advertising Trends To Look Out For In 2022
Reading Time:
3
minutes
2021 was indeed a lucrative year for the advertising industry, with the increased digital consumption and favorable consumer behavior, CTV Advertising recorded skyrocketing views and impressions. A study shows that 69% of people said they are comfortable watching commercials on streaming T.V. since they receive access to high-quality T.V. series and films. Even though people are returning to pre-pandemic behaviors, the digital consumption habit is bound to stick around.

All of this suggests that the year 2022 will indeed be the year of CTV advertising. According to e-marketer, by 2022, there will be 204.1 million connected TV users, representing 60.1 percent of the population. This brings another opportunity to engage and connect with more users. Brands already investing in CTV will have to focus more on strategies and tactics to get the most favorable results and brands not at all investing in CTV would really need to begin with the same.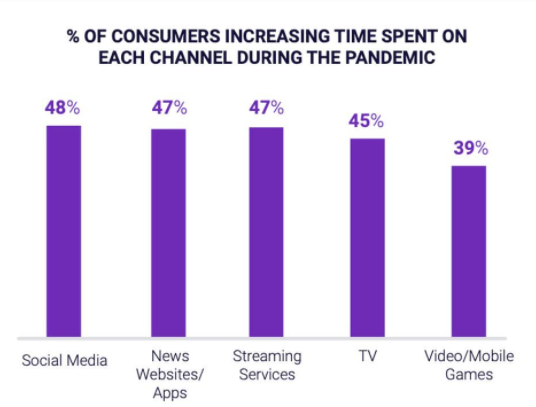 CTV Advertising Strategies and trends to look out for in 2022:
Premium Inventory Option for CTV Advertisers
With a rise in TV streaming options available nowadays, there are many choices available in front of the advertisers to select for their ads to run. It is crucial to ensure that their ad campaigns are running effectively and accurately.
Within open exchanges, there is little control over where the ad runs and there is a concern for brand safety and transparency. This calls for working with a premium aggregator that provides a connection to brand-safety premium inventories, which works as an optimal path for advertisers. VDO.AI provides advertisers an end-to-end platform and team of experts along with proprietary technology and creative strategy to ensure that your campaign succeeds.

First-party data will be key to greater customer experience
Given that we will soon be a part of a cookieless world, the importance of first-party data will be immense. First-party data will help advertisers provide a better experience for their customers. CTV provides advertisers a brand-safe environment and a safe harbor for high-impact campaigns accompanied by data and targeting.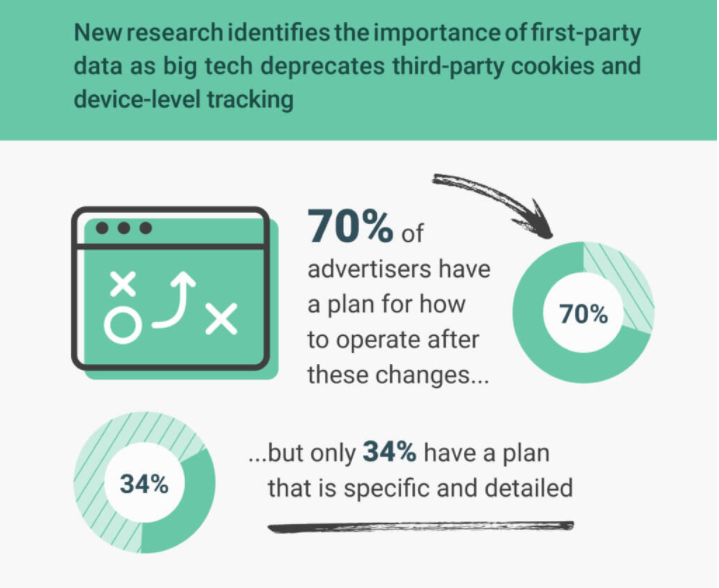 Analytics and Insights will be of greater relevance
Relevant insights provided to the advertisers would help them accurately plan and foresee the results. Providing optimized planning capability and insight, broadcasters and streamers can help advertisers build a deeper customer relationship strategy and establish the trust so important to brand success.
Programmatic Ads in CTV Advertising
In order to deliver dynamic, personalized ads in a dynamic and efficient manner, enabling programmatic advertising is very important. Identifying bespoke audiences and moving beyond broad demographics can allow advertisers to tailor their message specifically for their target audience.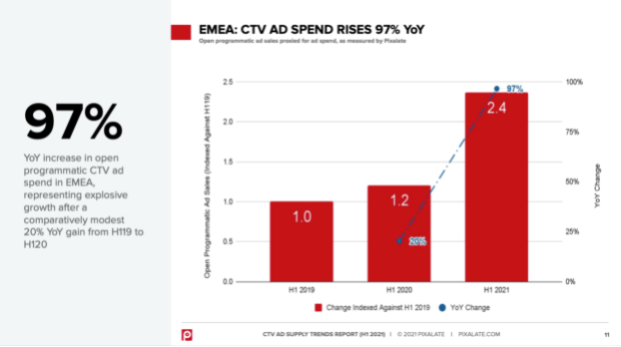 Interactive Ads Through CTV Advertising
According to statistics, advertisers allocate 21%-40% of their budgets to CTV advertising. As CTV is a really big market that is growing, it will also open a gateway to display video ads and other interactive forms of advertising. At VDO.AI we provide advertisers with unique and interactive solutions such as 3D ads, Conversational ads, and CTV advertising. All of these solutions help the advertiser deliver and measure at scale.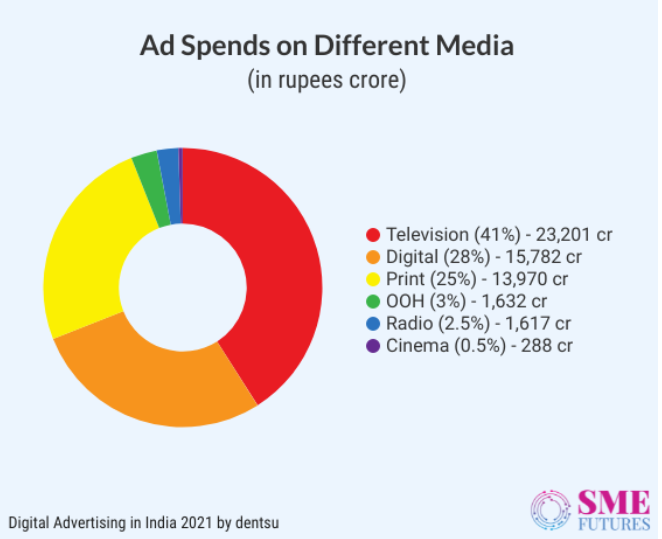 Conclusion
The CTV revolution is already here with penetration across the UK, US, and Europe. It provides new opportunities for data insights beyond third-party cookies and effective targeting and measurement solutions. With the continuous growth in streaming apps and smart TVs, CTV advertising is here to stay with higher year-over-year growth. Advertisers who want to stand out will be required to focus more on CTV advertisements to increase their revenue and reach a larger audience.

Contact VDO.AI to leverage the potential of CTV advertisements and to deliver CTV ads effectively to a wider and unexplored audience. Maximize leads and results with the help of our advanced and creative solutions.