Video Marketing Strategies for eCommerce Businesses
Reading Time:
5
minutes
Introduction to Video Marketing
Most eCommerce businesses spend plenty amount of their time taking care of their warehousing and shipping activities, strengthening their order management and invoicing. In such situations, business owners often overlook the fact that any business needs a solid marketing strategy to keep the sales funnel flowing round the clock. Merely having an up and running website barely does the job especially when multiple brands are fighting for the attention of similar target markets. It is therefore pertinent to have a well thought out marketing strategy in place.
Creating and curating content has become an indispensable part of brand management. Brands today make a beeline while creating engaging content that reels in the audiences and keeps them hooked. Among all forms of content, video content has been declared as the winner grabbing incremental engagement.
If you're one of those people who like to watch videos even when the TV in your drawing room is on, you're not the only one! A survey done by Google says that as many as 6 out of 10 people would rather watch videos online than watch TV. This points to the fact that the demand for video content is one of the fastest-growing trends we're witnessing, and it is only going to go upwards from here. It is therefore natural that brands want to make the most out of this by catering to the video consumption needs of their customers and target groups.
Types of Video Marketing Content
As an e-commerce business, you can create a variety of video content for your audience. Let's discuss what some of them can be:
Product Video
Product videos give your customers an insight into how the product looks in real life. It can be a great way for them to understand the dimensions of the product since images are often notoriously misleading about sizes. Product videos can help you create an audiovisual aesthetic for your product when done correctly.
A survey by HubSpot says that as many as 90% of the customers feel the product videos have a huge impact on their purchasing patterns. So it's with good reason that brands are leveraging this tool increasingly. VDO.AI has native engaging units that have been thoughtfully designed to deliver a stellar user experience to the customers to get attracted to the required product which is made to look desirable through the power of video.
Unboxing & Customer Reviews
Unboxing videos are all the rage right now, primarily because they give the viewer an idea of what to expect when a shiny new parcel arrives at their doorstep. It's one of those things that people never knew they needed until someone did that and now you can never make a big coupon purchase without watching the unboxing first.
Customer Review videos consist of opinions of those who have already purchased the product or service. They help a potential customer identify the strengths and weaknesses of the product and figure out if it's the right fit for them. Brands invest heavily in reaching out to their existing customers for such content because it boosts their credibility. VDO.AI provides these tips and consultation to the publishers as well as accepts the customer reviews to their heart.
How-To & FAQs
Almost every product comes with a written user guide and best practices. However, many users may likely find it difficult to operate the product just based on a pamphlet. Now that we have superior technology, written user manuals seem obsolete. Instead, brands have increasingly been making video content to educate their users on how to use their products.
These videos make using the product a much simpler affair and work as great value addition in the after-sales management. The easier it is for your customers to solve, their doubts by themselves, the fewer calls your helpline will receive. It saves time on both ends and hence is a win-win.
Video Ads
Video Advertisements are the most common type of video content that brands produce. They often take up much of the total marketing budget, and rightly so. When implemented to perfection, video ad campaigns gain enormous traction and can help brands strongly tell their story. This is where VDO.AI comes up to provide the best hassle-free user engaging native ads unit optimally placed at websites to give the user and publisher benefits.
Once you've chalked out a strategy and produced powerful video content, start exploring the channels of dissemination.
Video Ad Platforms
Here are some of the video ad platforms that you can use to advertise your brand:
Social Media Networks
Facebook Ads
Facebook content today is heavily video-oriented. If you look at the design of the app, it has been crafted to push more and more engaging video content to its users. The makers have never shied away from admitting that they're looking to monetize its gigantic, global user base by offering the advertisers very advanced targeting options.
With Facebook Ads, the company provides brands the ability to narrow down the audience to specific traits, so that the targeting is extremely effective and the advertiser gets the best out of every dime they pay.
Facebook video ads play before or in between the regular videos that users stream on "Facebook Watch" which is the company's video streaming service. A rough estimate puts the total viewership at around 1.25 billion users per month. To leverage this, all you need to do is create a business account with Facebook and set up a campaign by creating a target group with details such as gender, location, interests, age, etc. Once the campaign has been set up and your video has been uploaded, you are given options for how long you want to run the campaign for, along with the prices for each option. Once you select the duration and pay the amount, the campaign is reviewed by Facebook and goes live once they clear it.
Instagram Ads
Instagram, which is now a part of the Facebook family, also is a very popular advertising destination for brands. It has a thriving user base of around 400 million users. You can set up a Facebook business account and advertise across all the Facebook platforms, including Instagram as well.
However, Instagram offers some unique avenues for marketing such as Instagram Stories. Although many apps including Facebook have the story feature, none come close to being as popular as Instagram Stories.
Video Monetization Platforms
Apart from social media, another prominent method of reaching out to your audience is by directly playing your video content on third party websites. For this, you may reach out to any popular video monetization platform like VDO.AI that can distribute your videos on their affiliate network's websites making higher impact and user engagement.
These platforms have clients from all over the world and across several domains. By collaborating with them, you can reach your desired audience in a much more direct way than any other social media platform can offer.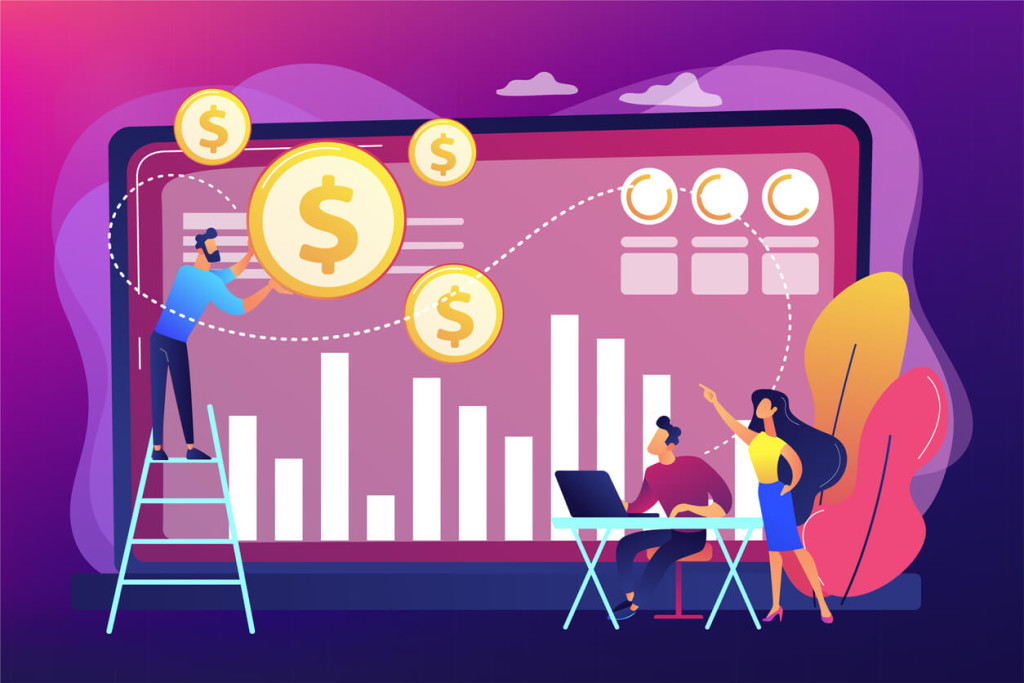 Be a part of our extended family and receive product updates, company news and other promotional updates by clicking Subscribe.